Spring Clean Your Jewellery Box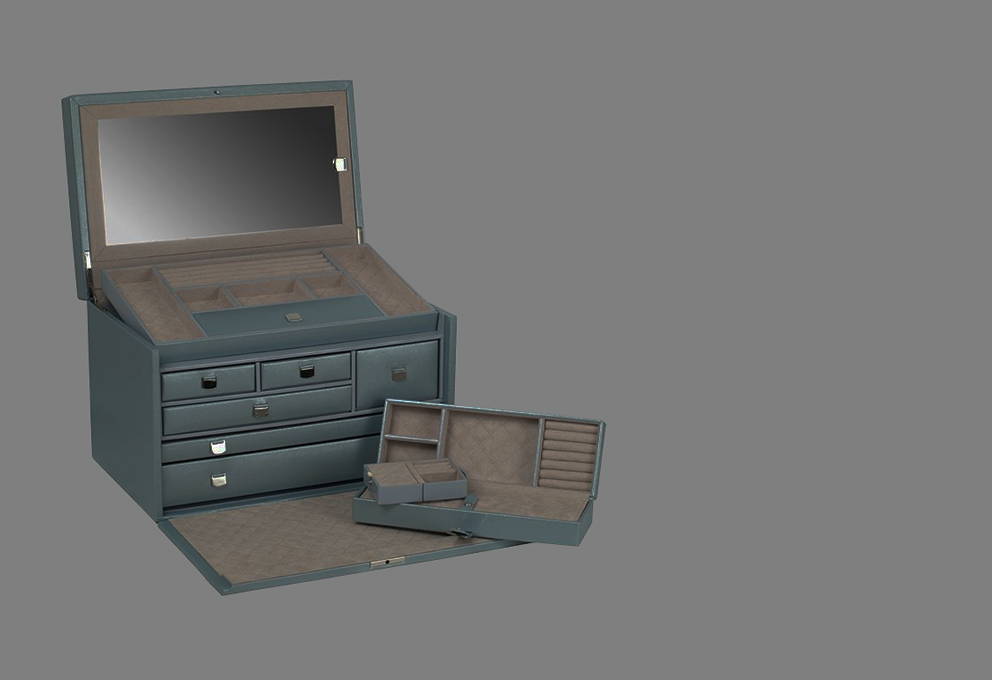 Make sure every piece of jewellery you own deserves a place in your jewellery box or earns you some extra cash.
The message is clear, staying at home saves lives. We all understand the importance of social distancing and staying at home, and thoroughly support and thank those working on the front-line during the corona outbreak. But #StayHome can be a bit boring and trying to stay positive and productive is also a challenge.
I'm a professional jeweller and to my shame, my jewellery box is an appalling mess of jumbled up rings, tangled chains, odd earrings with missing butterflies and jewellery I no longer wear or that needs mending.
So my activity for today to beat the boredom is to make my jewellery box into something Mrs Hinch would be proud of – after all with Gold Arts temporarily closed I've got a bit of spare time on my hands!
Looking through old jewellery is like looking back on old photos, each piece holds memories which is why we treasure our favourite gems so much. It's worth spending the time making sure every piece of jewellery you own either deserves a place in your jewellery box or earns you some extra cash.
I hope this blog will inspire you to do something positive and share our love of jewellery with you.
I've jotted down some top tips for organising and cleaning your jewellery, so that when we all emerge from Corona lockdown our jewellery is ready to go.

And the jewellery that doesn't make it back in the box – well get ready to earn some cash too! Follow the quick links below or read further on for more details and ideas.
Give your jewellery a little TLC.
Jewellery you no longer wear?
Sell it to Gold Arts, you'll be surprised how much you can get – even for broken jewellery.
Remember and Share your Memories
"Looking through old jewellery is like looking back on old photos, each piece holds memories which is why we treasure our favourite gems so much"
While looking through your jewellery box, enjoy remembering all those special days when you wore the jewellery, and think about who gifted them to you.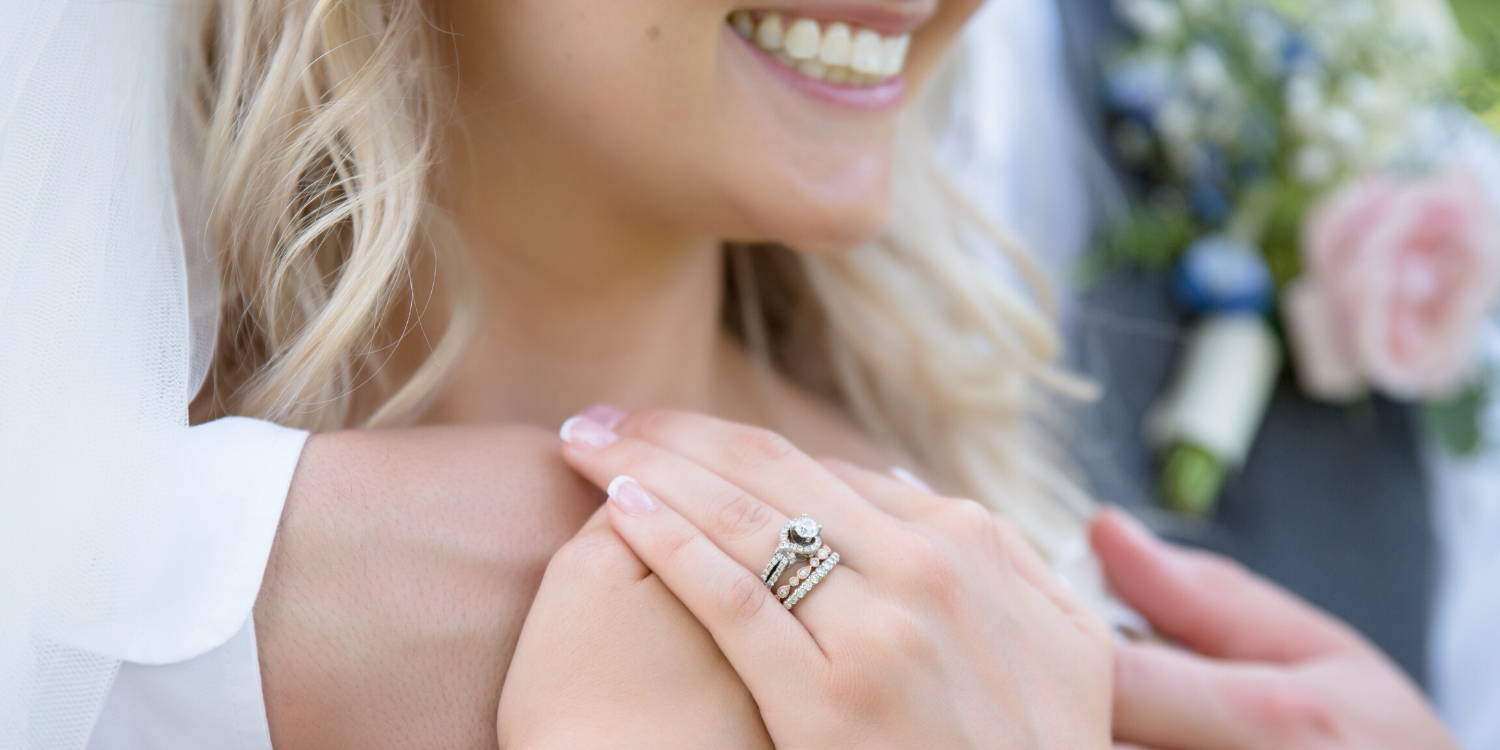 Simply holding the necklace you wore on your wedding day or opening a locket with the smiling face of a loved one can unleash a flood of wonderful memories.
Take a photo of your favourite piece and share it with a loved one.
Remember this?
Send a quick photo of something you found in your jewellery box and share it! Perhaps it's a brooch your grandmother gave to you – I'm sure your Mum would love to see it again too.
Share the experience with your children and tell them a story about the person who gave you the jewellery. Perhaps WhatsApp your friend a photo of a piece of jewellery an ex gave you with the caption " remember XXX who gave me this!".
Jewellery can be a tangible link to the past, so enjoy a little trip down memory lane.
Gold Arts would love to share your memories.
 
Post a photo of a piece of Gold Arts jewellery you love on Instagram or Facebook, and when we reopen, we'll be happy to give it a FREE professional clean and polish as a thank you.


Protect your most treasured and valuable jewellery.
The price of gold and diamonds has massively increased over the years and its vital your most valuable items are still covered by your home insurance. Gold Arts offers Valuations for Insurance purposes, which are carried out by our Registered Valuer Martin Getting RV. An up-to-date valuation means that if your jewellery is lost, stolen or suffers significant accidental damage you can claim the full value to replace or repair it. For more info click here
Spring clean your jewellery….

Jewellery is designed to sparkle and catch the light, so with a bit of a clean and polish you'll be amazed at the difference.
Our blog "Top 5 Ways to Clean Your Jewellery Like a Pro!" is definitely worth a read. There's lots you can do at home but some jobs are best left to the professionals, so when Gold Arts reopens come and visit one of our stores and our workshop will make it sparkle like new.
TIP #1 Separate and protect.
Jewellery that is jumbled together will scratch and tarnish, so protect your favourite pieces by organising neatly in your jewellery box, or separate using small plastic bags, acid free tissue paper or little sections of soft lint free cloth.


REPAIRING BROKEN JEWELLERY….
You probably have a few broken bits of jewellery lurking at the bottom of the jewellery box with the intention of untangling or taking to the jewellers for repair. Now's your chance to get it done.
Here's a few FAQs on jewellery repair to help you out:
What should I do with broken jewellery?
Gold Arts has an excellent repair service, whether it's a small solder repair or a complete redesign they can help with: chain and bracelet repairs, faulty clasps, links and pendants that have worn thin, missing stones, rhodium plating, restringing resizing or adjusting, to name just a few.
All Gold Arts stores have a workshop on the premises so you know your jewellery will be safely cared for and returned to you sparkling like new.   All work includes a free clean and polish.
Our workshop is closed at the moment due to the corona virus, but if you put it safely in a packet or envelope and write down what needs to be done, when we're open again just bring it straight into us for a fast efficient repair.
For more information click here
I think its broken beyond repair! Help?
Sadly some jewellery cannot be repaired, such as hollow bangles or hoop earrings that have been severely dented or cracked.   But it still has a value! We will always buy your scrap gold, so bring it into one of our stores and you may be surprised at how much its worth. For more info on selling your old gold, follow this link.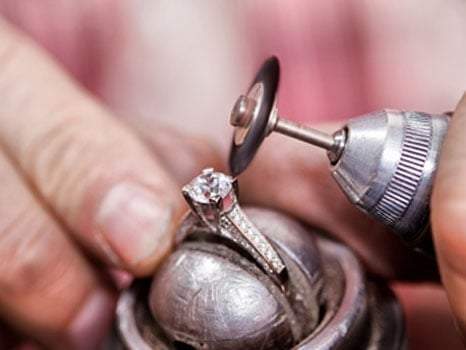 TIP #2 If you have quartz (battery) powered watches that you only wear occasionally preserve the life of the battery by disengaging the button as if you were going to set the time. This will prolong the life of the battery as its not being used to rotate the hands.


Remember all our jewellery comes with a 5 year guarantee, which includes a free polish!
Wow haven't seen this for a while! – What to do with jewellery you forgot you had and will probably never wear again!
Get ready to be to be ruthless, it's time to say goodbye to the jewellery you no longer wear. Do you still wear that gold heart pendant an ex-boyfriend from 20 years ago gave you? Probably not, some extra cash in your pocket to buy something new sounds much more appealing.
Sell Your Unwanted Jewellery, Scrap Gold and Watches to Gold Arts
Gold Arts is always looking to buy high end diamond jewellery, precious gemstones and fine antique jewellery to keep our shops full of unique and exceptional quality jewellery. We also have shops that sell cheaper 9ct jewellery and for items we feel are not suitable for re-selling we will offer you a price based on the scrap gold price.
When you come in to see us, a member of staff will greet you and look through your jewellery assessing the metals, gemstones and condition of the items. The items will be weighed and if required tests may be done in our workshop to confirm the purity of the metal, then a price will be calculated. We pay in you in cash unless BACS is preferred and proof of identity is required.
Our retail stores and website have a fast turnover of pre-loved jewellery so you are always guaranteed to get the best price if you sell your unwanted jewellery to Gold Arts.
With over 40 years of experience in manufacturing, retail and pawnbroking in the jewellery and watch industry we can offer expertise alongside a professional and trustworthy service.
We are happy to offer you a no obligation quote at no cost, and we can pay you in cash or by BACS if you prefer on the day. We can offer a part-exchange service against another watch or jewellery from our stores or a bespoke piece from our workshop.
We want to buy…
9ct, 14ct, 18ct, 22ct Gold Items
Platinum Jewellery
Diamond and Precious Gems
Modern and Antique Jewellery
Krugerrands, Sovereigns and other gold coins
Watches
Antique Silver items
Any items of collectable value
I hope this blog has inspired you. It's worth spending the time making sure every piece of jewellery you own either deserves a place in your jewellery box or earns you some extra cash.
Gold Arts is committed to following government advice, and our stores are now closed, but if you have a query, we are available to answer emails and offer advice.
Stay safe and well.
---