Sell your Gold, Bullion, Coins & Scrap
No matter how small, all gold items can be exchanged to earn you cash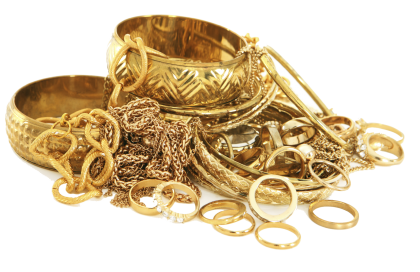 We all have jewellery we don't wear, so why not bring it into one of our shops? You'd be surprised how much money you could get for your unwanted or broken jewellery and spare gold.
Currently we are looking to buy:
Plain gold jewellery including, chains, hoop earrings, bracelets, pendants
Platinum, Gold and Palladium wedding bands
Gold coins including Sovereigns (full and half) and Krugerrands
All Platinum, 9ct, 14ct and 18ct Gold Broken Jewellery
Large silver decorative items e.g trophies, candelabra, flatware
Chunky gold bracelets, chains, rings.
Gold bars and bullion.
Luxury Jewellery (click here for more info)
Luxury watches (click here for more info)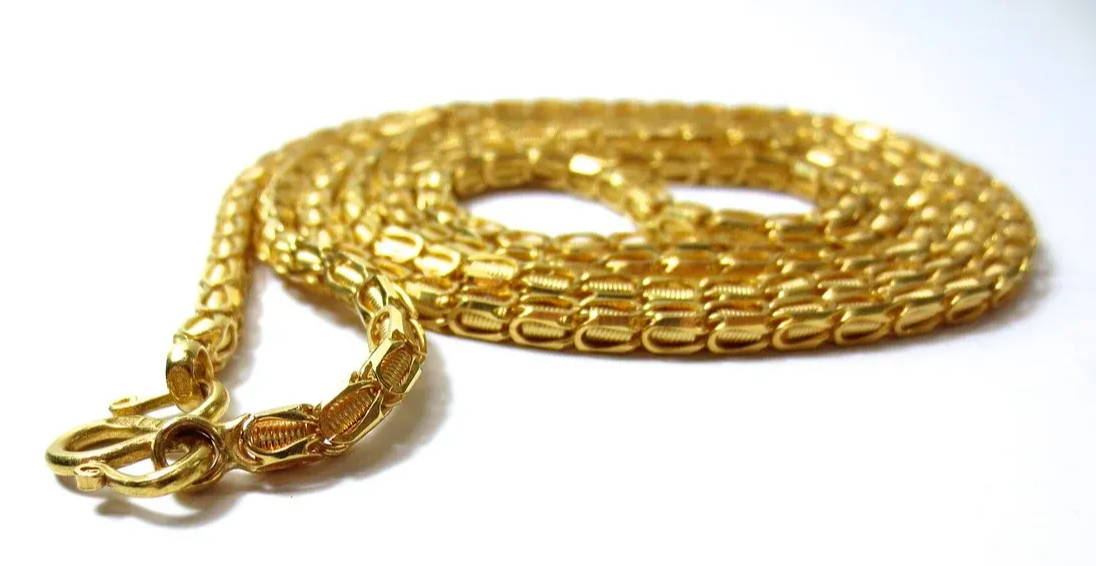 Bring your Jewellery to Gold Arts
Come into any of our Gold Arts stores and show us the jewellery. We rarely provide quotes for jewellery via email or the telephone as we prefer to inspect the jewellery in person using tools such as a loupe, scales, metal testing equipment etc. Our FAQ section below has lots of information and we are happy to answer enquiries via email.
Get a Free No Obligation Quote
Our experienced staff are qualified to quickly assess your jewellery by purity and weight. We check the gold rates daily to make sure that we offer you the best prices in town for scrap gold.
We also sell Gold and Bullion for Investment, read on for more info...
Same day payment by BACS or in cash if you prefer. Rather than sell your old gold for cash, why not part exchange it for a new piece of jewellery from Gold Arts? We are happy to give you a great deal and you'll have something that'll be more you.
Buying Gold & Bullion as an Investment
Not only do we offer cash for gold; we also offer the chance to invest in gold. We sell investment gold at a small margin over the daily gold price.
Precious metals are a scarce natural resource, so historically it has been an industry standard to buy old gold and make it into something new. Gold and other precious metals have a value per gram, which is not affected by design, age or condition.

Gold provides an attractive investment market in uncertain times, which is why historically it has been a safe and profitable option, reaping large rewards if you catch the market at the right time.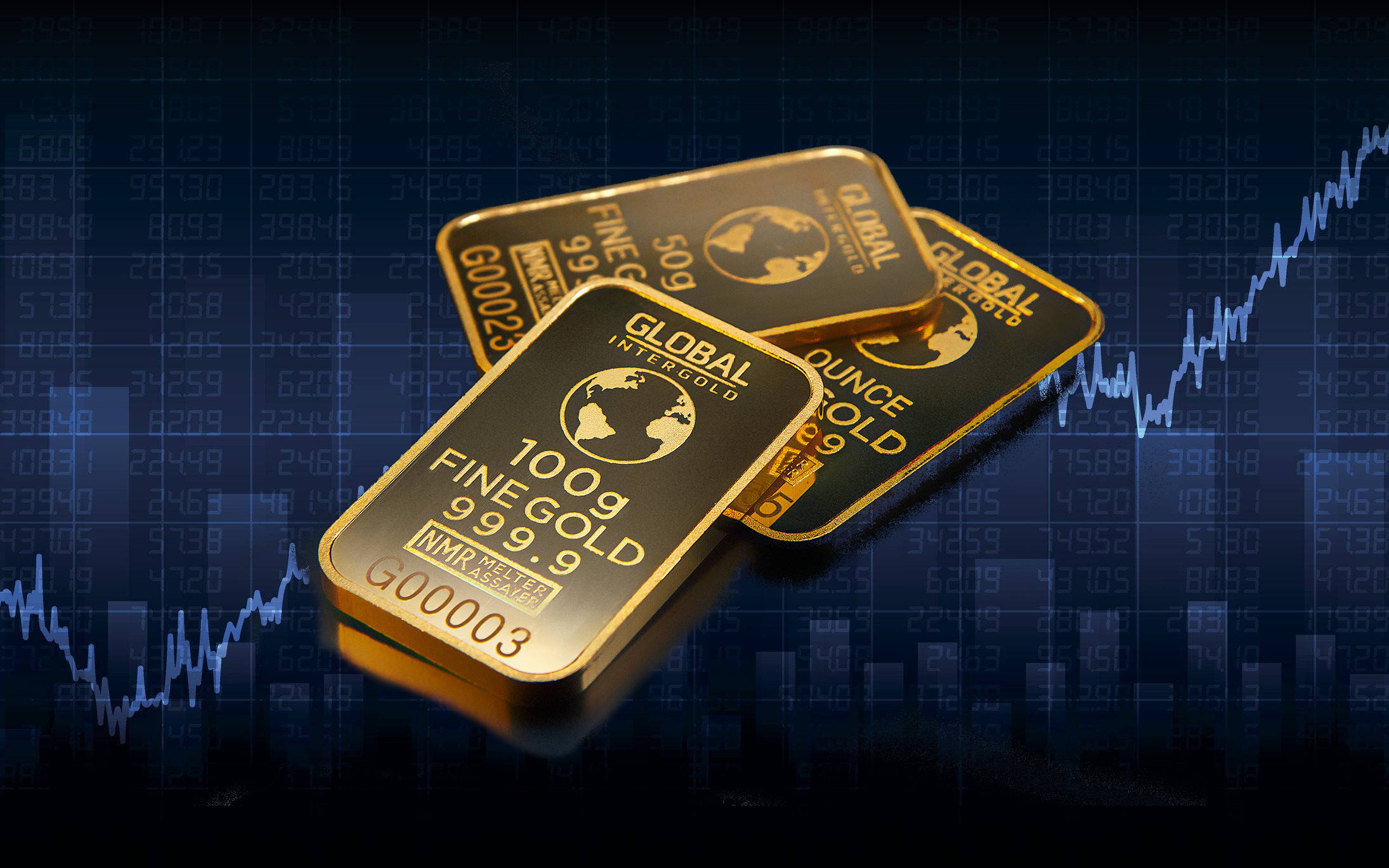 Investment Gold buying options are dependent upon availability, however you can usually choose from:
Sovereigns (full and half)
Krugerrands
Gold Bars
Hallmarked heavy gold jewellery, at investment prices
The price of gold, known as the gold fix is set each day by a regulating body. We base our prices on this and check it regularly to keep our prices up to date and competitive.
Whether you are selling old gold or buying gold as an investment, we always offer an honest and competitive price. Your jewellery will be assessed by purity and weight. No matter how small, all gold items can be exchanged to earn you cash.
What is the best way to sell my Secondhand jewellery to you?
The easiest way is come into any of our Gold Arts stores and show us the jewellery. We rarely provide quotes for jewellery via email or the telephone as we prefer to inspect the jewellery in person using tools such as a loupe, scales, metal testing equipment etc.
We can quote on watches via email, click here for more info.
I want to sell my old jewellery, what can I expect to happen in store?
When you come in to see us, we will be adhering to current Covid Safe measures including the use of masks, a screen and sanitizer. A member of staff will greet you and look through your second-hand jewellery assessing the metals, gemstones and condition of the items. The items will be weighed and if required tests may be done in our workshop to confirm the purity of the metal, then a price will be calculated. We pay in you via BACS unless cash is preferred, proof of identity is required.
You mention selling Gold a lot, but do you also buy silver, platinum, palladium?
Yes, these are all classed as precious metals and have a daily fixed rate the same as gold which we use as a price guide.
We will weigh the silver and offer you the scrap price based on the daily rate. This includes silver jewellery, flatware, decorative objects etc.   We generally do not sell pre-owned silver jewellery in our stores, with only the occasional exception if it is a saleable designer or a desirable antique collector's item.
What does the purity of the metal mean?
Precious metals are sold in a variety of purities, for example 9ct, 14ct 18ct and 22ct. Antique and foreign pieces may have other purities. The purity affects the price, for example a 9ct gold ring has 37.5% pure gold the rest is other metals. An 18ct gold ring has 75% pure gold, the rest other metals, so 18ct has double the gold quantity and is worth double the price.
How do I know the purity?
Most precious metal jewellery has a UK Hallmark, which means it has been tested and verified at that purity e.g 9ct, 18ct etc. The series of symbols known as the hallmark will be identified when we are quoting so we can calculate the price.
My jewellery doesn't have a hallmark, will you still buy it?
If your item doesn't have a hallmark, our workshop can perform a test on the metal using their equipment to ascertain the purity. This may mean you have to wait a little while in store while it is done. If the test comes back as not a precious metal then unfortunately we will not buy the item.
Sometimes jewellery may not have a hallmark. This could be for a number of reasons including; under legal minimum gram weight, too delicate to physically hallmark, or was manufactured before current hallmarking laws required it to be. The hallmark may have worn off over time or been lost during a repair. Items made abroad may have markings which do not correspond to our UK system, so will require testing.
Will I have to leave my jewellery with you and wait for a quote?
In most cases the quote will be given on the spot and a price offered. If there are a large number of items, you may have to leave with the jewellery with us for an hour or longer in busy periods, so we can measure and assess diamonds, test the metal purity and calculate a price. If your jewellery is something very rare or unusual that requires research, we will advise you at the time. We hope you appreciate that this is the fairest way to give you the best price.
I have good quality diamond jewellery as well as scrap gold, do you buy both?
Yes, please bring in all of your unwanted jewellery. We have customers looking to buy top quality second-hand jewellery, high end diamond jewellery and collectable antique jewellery. We also have shops that sell cheaper 9ct jewellery too, so we will always offer you a price. On items we do not feel are suitable for re-selling we will offer you a price based on the scrap gold price.
Will you buy my jewellery if its broken?
Yes, we will always buy broken jewellery as the precious metal content has a scrap value. For higher end jewellery that we would want to restore for resale the nature of the damage would be taken into consideration in our quote. Our goldsmith is very experienced and capable of restoring broken items where viable. Jewellery not suitable for resale will be calculated at scrap value for the metals and gemstones. All of our pre-owned jewellery is professionally cleaned and polished before resale.
Do I need to bring anything with me, other than the jewellery?
Yes. Please bring with you photo ID including proof of address. If the diamonds came with a certificate, please do not forget to bring it along. It allows us a more accurate assessment of the grading and subsequent value. If your luxury jewellery is branded and you can provide the original gift box or certificates of authenticity this is a bonus. It is appealing to our customers and easier to sell if we have these extras, so we will offer you more money if its included.   You are welcome to bring receipts and insurance valuations if you wish, these may be useful, but are not essential.
How do you pay me for the jewellery?
We can pay you immediately by BACS or cash if you prefer. We are also happy to part-exchange against any jewellery or watches from Gold Arts.
Do you offer pawnbroking or cash loans against jewellery and watches?
No, we do not offer this service in our Gold Arts stores. We do offer this at our sister company GA Pawnbrokers. For more information visit www.gapawnbrokers.com