How to Accessorise on your Wedding Day
You've found the one and you've found the dress, now it's time to accessorise for your special day. As always accessories can make or break an outfit, and this is no exception on your wedding day.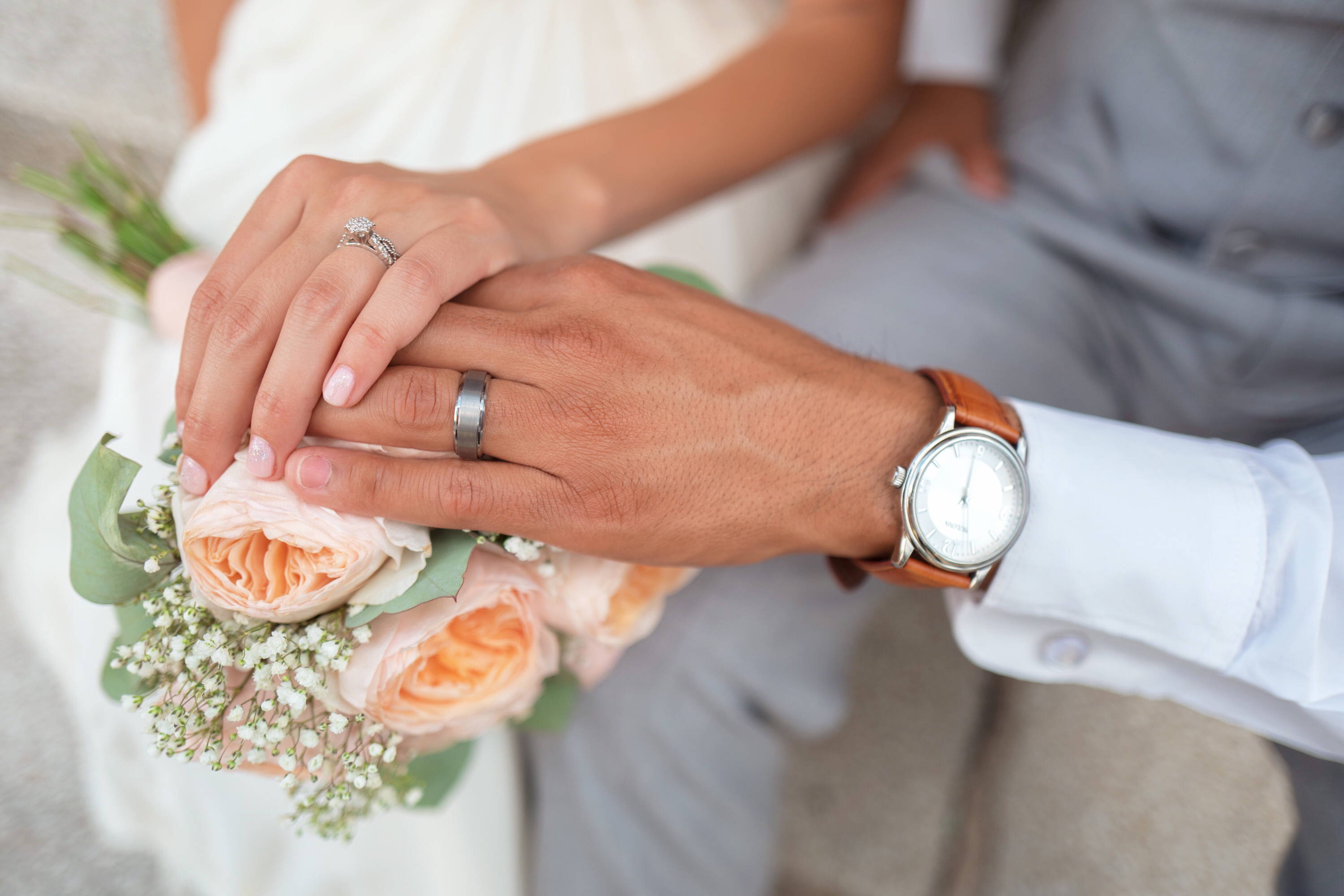 Finding the Perfect Jewellery For Your Wedding Day
Whilst jewellery and accessories are an important element of your wedding day style, let's face it, it's all about the dress! With its starring role in your entrance on the aisle and in every photo - you want to make sure your accessories complement, not over power.
What Precious Metals Should I Wear?
Your wedding ring is going to be a big part of the wedding day ceremony, so you might decide to choose jewellery that will match that precious metal. If your engagement ring or wedding ring is white gold or platinum, you can accessories with any white metal including silver.  
If you haven't chosen your wedding ring yet, find out more about our Bespoke Wedding Ring Service.
Matching Metals To Your Dress
You may prefer to choose your jewellery to match the colour of your dress. Yellow Gold accessories work well with an ivory or champagne toned dress, while a white dress lends itself to Silver or Platinum jewellery. Pink dresses sit pretty against Rose Gold Jewellery.
Not every bride goes for the traditional "white wedding". If you have chosen an outfit that bursts with colour, or has subtle hues, you may prefer to accentuate that colour with some colourful gemstone jewellery.
A stunning sapphire pendant can lift the colour of a pastel blue dress, or the peachy tone of Morganite paired with a pink dress can really make your wedding dress stand out from the crowd.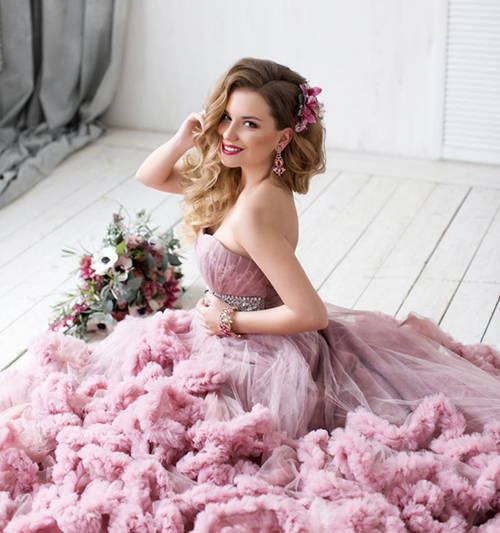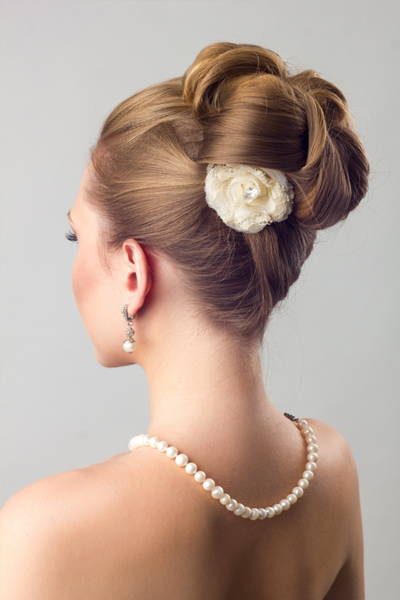 Pearls are a popular choice as wedding jewellery and have traditionally been associated with the theme of love and weddings. The natural lustre and creamy tones of pearls often sit beautifully against the white and cream tones of traditional wedding dresses.
Many dresses have pearls beaded and sewn into them so pearl jewellery is the natural choice for these styles of dresses. A classic string of pearls also looks beautiful from the back if you are wearing your hair in an up-do.
Whether it be a pearl necklace or subtle pearl earrings, pearls are a classically feminine and timeless bridal accessory.  
See our beautiful collection Pearl Jewellery for inspiration. We also have a selection of Jersey Pearl Jewellery on Sale Now
Compliment The Neckline Of Your Dress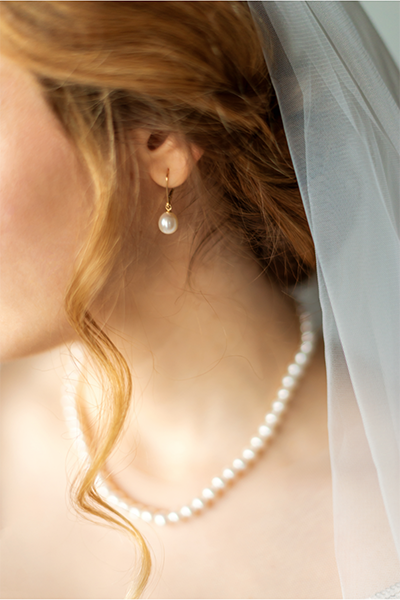 The neckline of your dress is a major factor in deciding whether to wear a necklace or not. Many wedding dresses have a high or elaborate necklines where adding a necklace could just make the whole ensemble look too busy.
Necklaces look wonderful against the bare skin of sweetheart and strapless dresses. Simple designs like a medium length row of pearls or a dainty necklace add a feminine touch. More dramatic plunge necklines suit drop pendants.
If you don't think a necklace is right, then accessorising with earrings is a great alternative. Chandelier earrings against a bare neck are a lovely way to accessorise against the clean lines of a strapless dress. A smaller drop earring is less dramatic, but can be worn in addition to a necklace for most dress necklines.
Small twinkling diamond studs are a perfect choice for an understated classy look. They are the ultimate accessory for nearly every occasion, so treating yourself to some Diamond Stud Earrings is a good investment, as you will find many other occasions to wear them, and remember your big day.
Something Old, Something New?
Something old, something new: Weddings are a wonderful opportunity to mix traditional pieces with contemporary style, particularly in your accessories.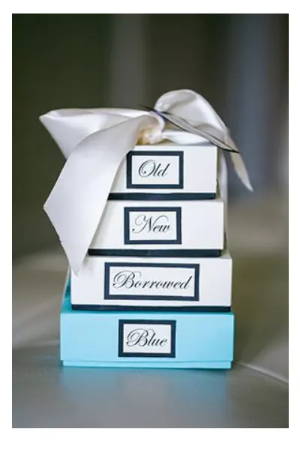 Something Old
Many brides opt for a vintage look, from a glamourous 1930's look to the cute kitsch 1940's and 1950's styles, retro is often the way to go for a more unique wedding day. If you are looking for a unique piece of vintage jewellery to add that last finishing touch, shopping for pre-loved jewellery could be for you.
Something Borrowed
Many brides see their wedding as an opportunity to wear family heirloom pieces alongside newer accessories. Many bridal pieces have a timeless appeal which can look just as good today as they did on our mothers or grandmothers on their special day.
Our workshops in Brighton, Eastbourne and Chichester all have talented goldsmiths who can restore the sparkle to beloved family jewellery, so it looks its best on your big day. We repair, restore and redesign in our onsite workshops.
Something Blue
Why not incorporate your 'something blue' into your wedding day jewellery? A blue topaz ring or a touch of sapphire is an elegant way to add colour and sparkle to your wedding day look.
Wedding Hair, Headpieces and Veils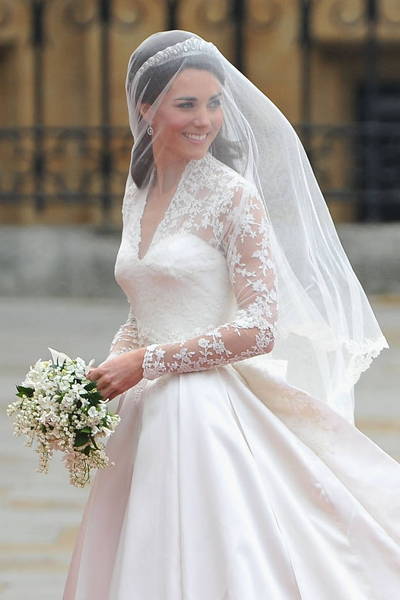 Head Pieces

Veils and head pieces such as tiaras can add an extra touch of classic elegance to your wedding day look. Veils are an elegant and classic accessory which come in a huge variety of styles and lengths to compliment your wedding dress and make you feel as pretty as a Princess.

It is better to select a tiara or headpiece before you have decided on how you would like to wear your hair on the day so that your hair can be styled to perfectly encompass your tiara or head piece.
Be Comfortable and Confident
While wedding dresses may undergo many fittings, it is just as important that your accessories are comfortable and fit you properly.
It may be a while since you tried on your wedding rings, so be sure to test them out a couple of weeks before the big day. Our onsite workshops offer Ring Resizing if the rings are no longer a perfect fit. We can also adjust bracelets, restring heirloom pearls, or Polish and Rhodium Plate your engagement ring so it shines like new.
Whatever your jewellery need, Gold Arts is always here to help. We have shops in Brighton, Chichester and Eastbourne.  
Blog: 7 Steps to Wedding Ring Heaven

The 7 key terms used for ordering a wedding ring explained. Don't be baffled by jargon - designing your own wedding ring at Gold Arts is simple...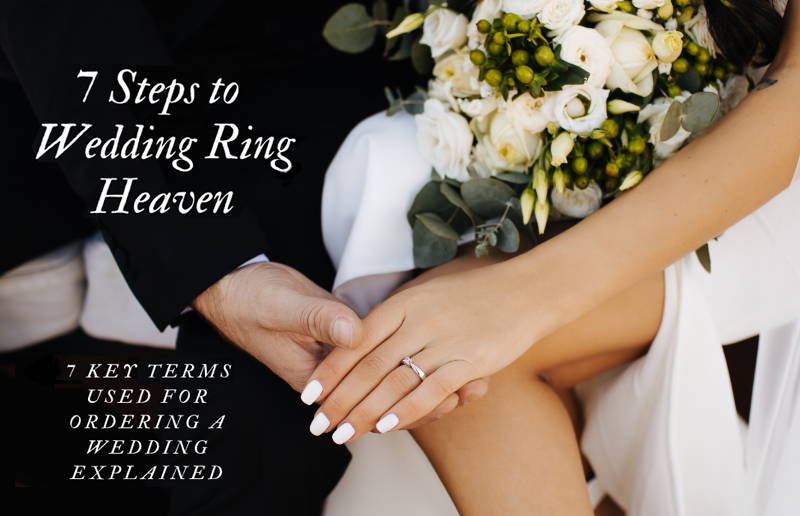 ---