Mother's Day – start your own heirloom story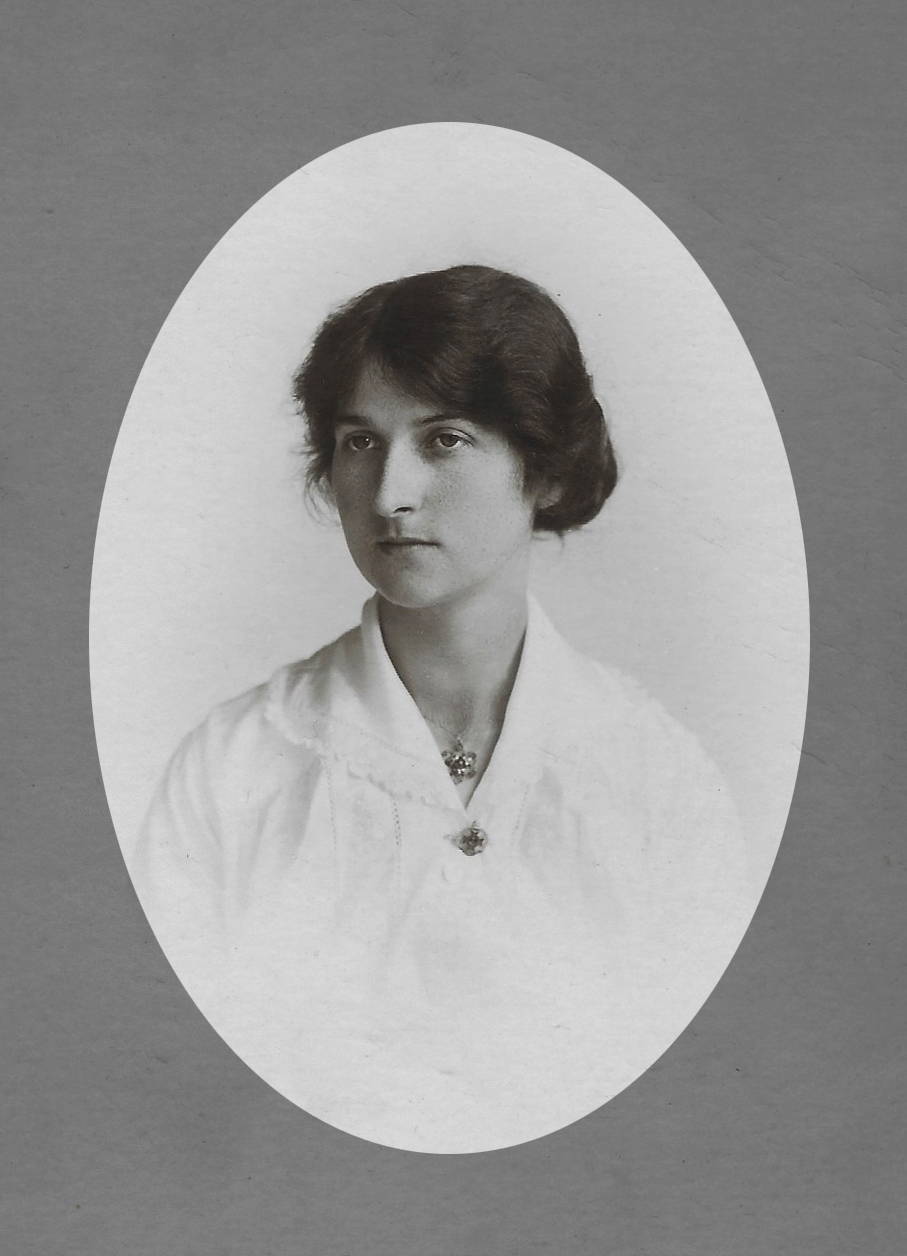 This Mother's day, rather than another blog with a Mother's Day gift guide, we are sharing a wonderful story of an antique necklace, passed down from Mother to Daughter, told by one of our customers. It's about celebrating the special relationship between mother and daughter and reflecting upon how jewellery can revive these treasured memories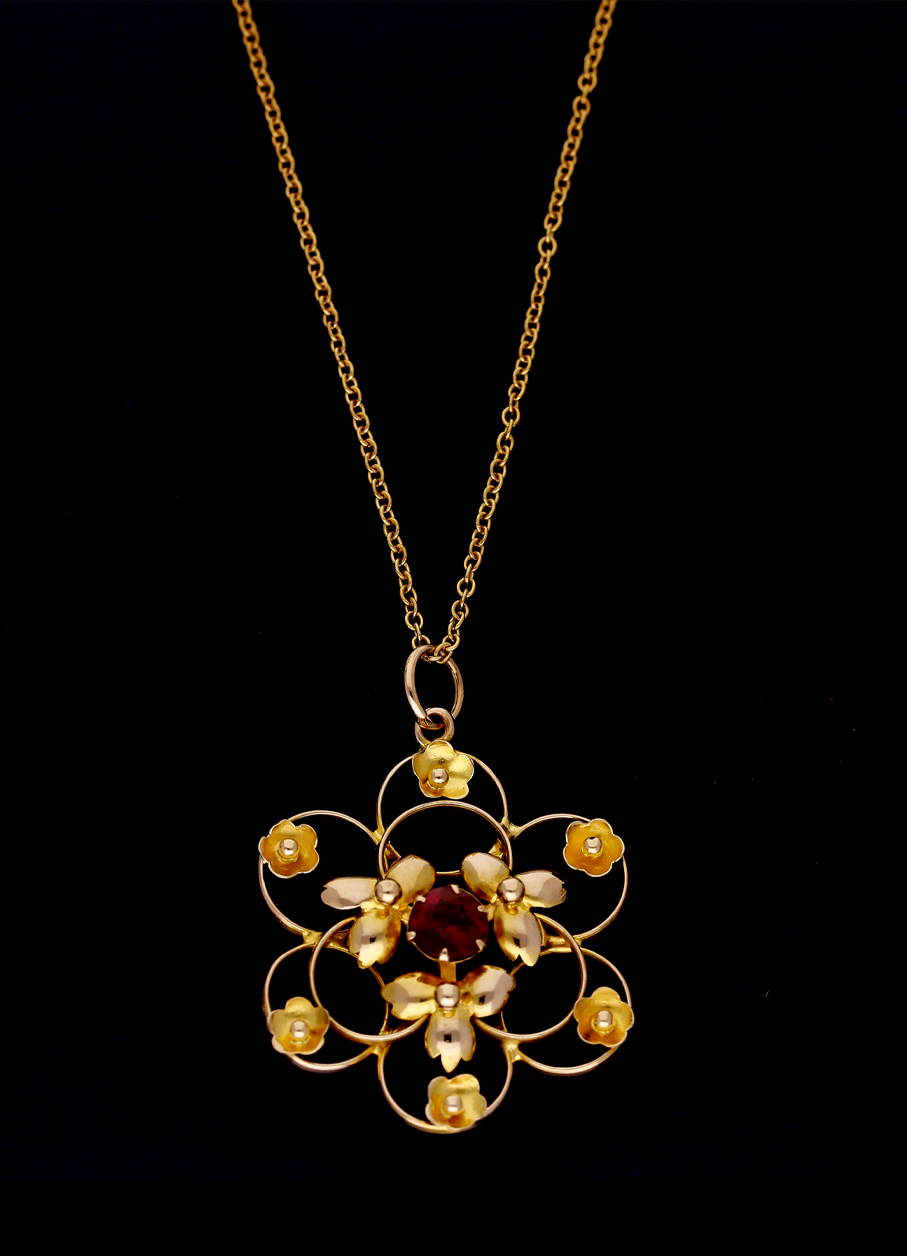 Firstly, this blog was a pleasure to write, and we are grateful to Lisa and her family for sharing her story. Gold Arts helped select a new chain for this pendant enabling a wonderful tradition of passing on a treasured piece of jewellery from mother to daughter.
Restoration and rediscovery
When Lisa came into Gold Arts, she showed us an antique pendant with a modern very thin chain. The chain was badly tangled and knotted so she sought the advice of our team at Gold Arts Brighton.
Lisa recounts, "In 2014 I had my wedding ring handmade in the Brighton workshop. They shaped it to fit exactly around the shape of my diamond engagement ring, so naturally I returned to Gold Arts to help me with the necklace"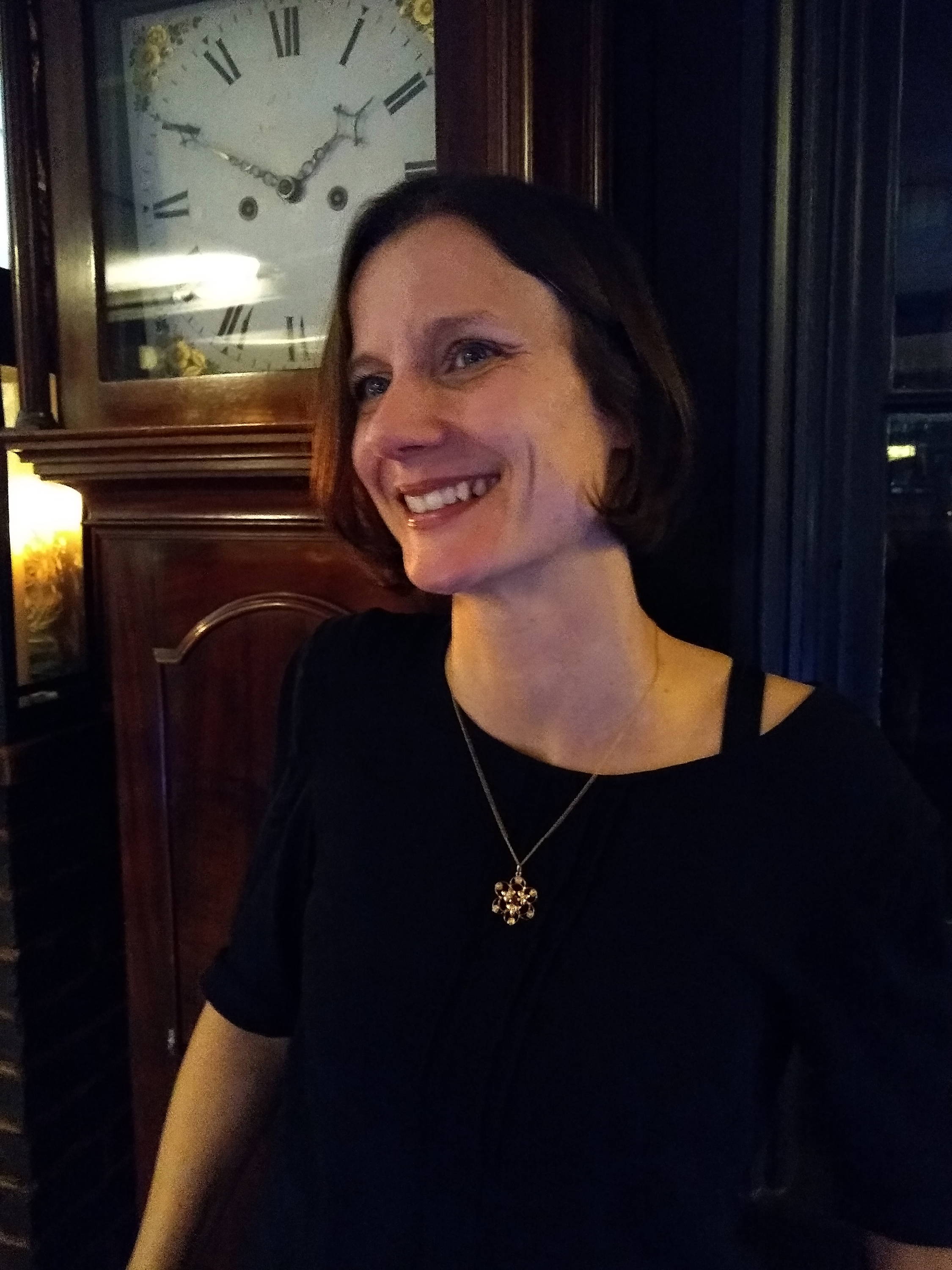 The Gold Arts shop in Brighton, has a workshop upstairs, where we design, make and repair jewellery. Lisa's chain needed some attention so while the goldsmith made an assessment, Lisa piqued our interest by telling us a little about the necklace.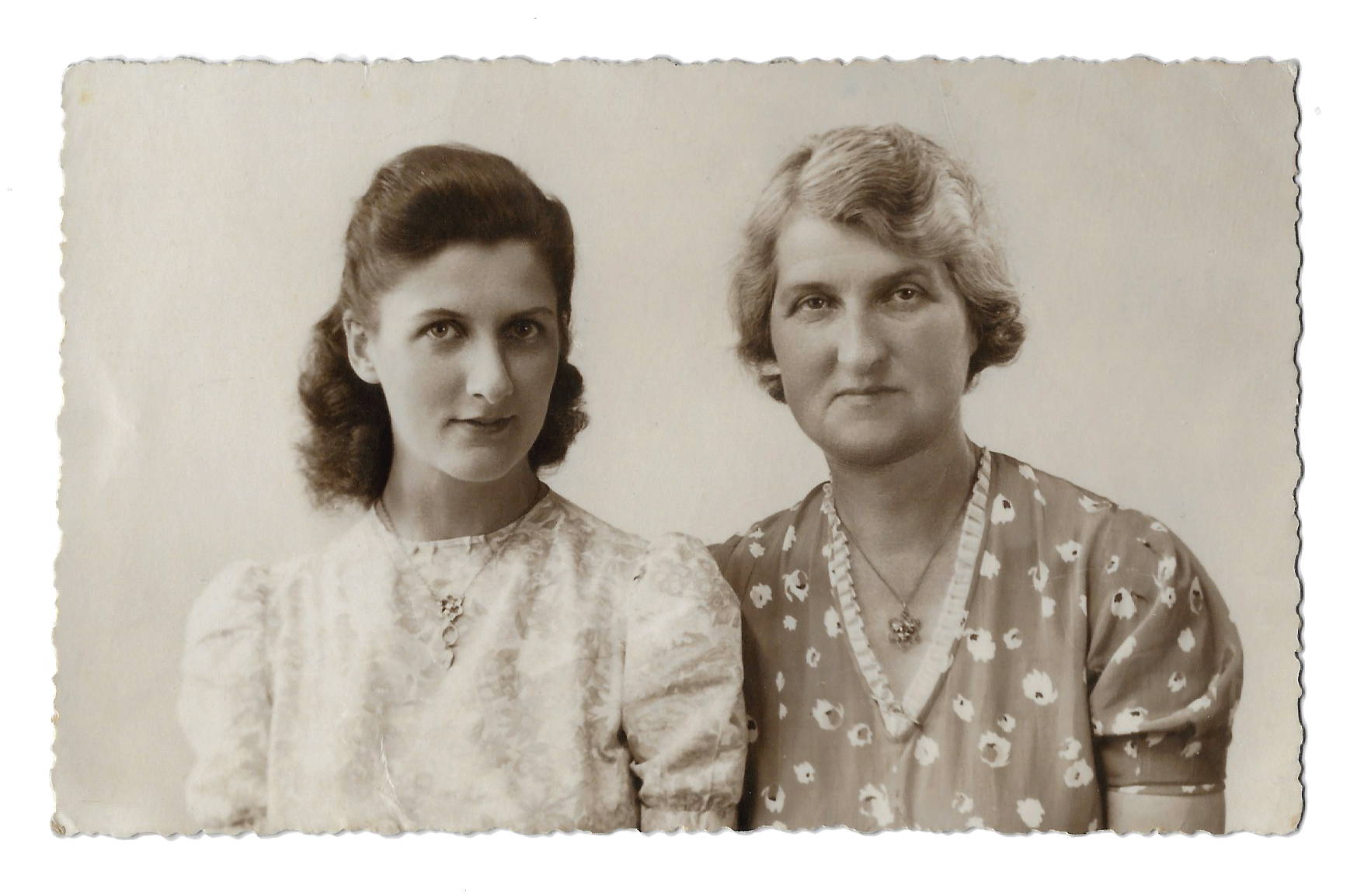 "I was given the pendant for my birthday from my Mum along with an envelope of old black and white photographs."
The photographs we were told, were of her Mother, Grandmother and Great-Grandmother all wearing the very same pendant.
Clearly this pendant was antique and held great sentimentality and meaning to Lisa and her family, but the chain sadly was not fit for purpose, and our staff advised Lisa not to use such a fine chain for the pendant (although we did get the knots out!)
Choosing the Best Chain for the Pendant
The pendant is delightfully feminine and intricate and typical of the fashion of the Edwardian period (1901-1910). Crafted from 9ct gold, it has the rose colour tint, you find in antique pieces due to the copper content of the gold. It can be tricky to match as modern rose gold is sometimes too pink and has yet to acquire the patina and yellow gold is sometime too bright. Antique chains in good condition are hard to find and Lisa needed a chain that would suit her understated style and keep the pendant safe.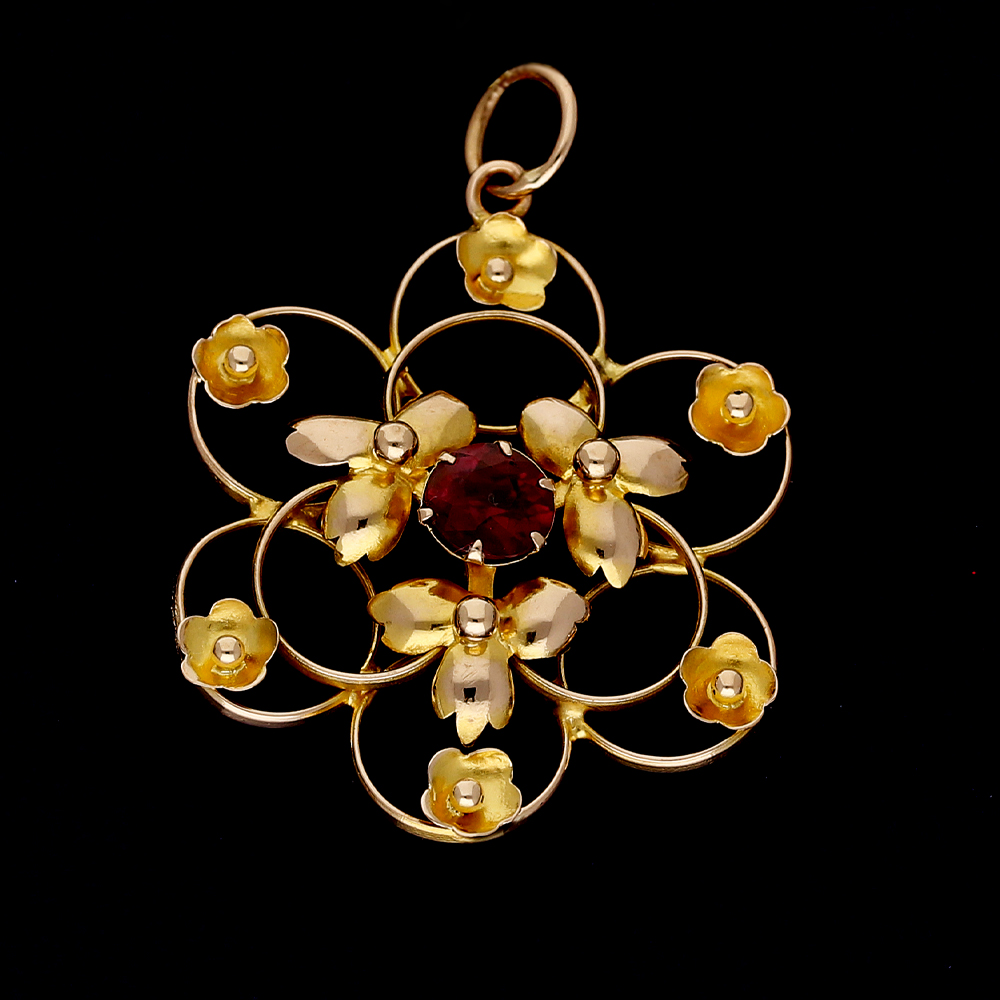 With this in mind we helped Lisa select a chain from our stock. Victoria one of newest members of staff explains,
" Lisa wanted a fine chain, but didn't want to risk it snapping and losing the pendant. And she wasn't sure of length. Together we found a 9ct chain, and because the oval chain-links had quite an open structure, it gave the right appearance of colour to match the pendant perfectly. It also had an extra adjuster loop at 16" or 18" which gives a choice of length. Its one of our best-selling chains at only £65 and Lisa was delighted"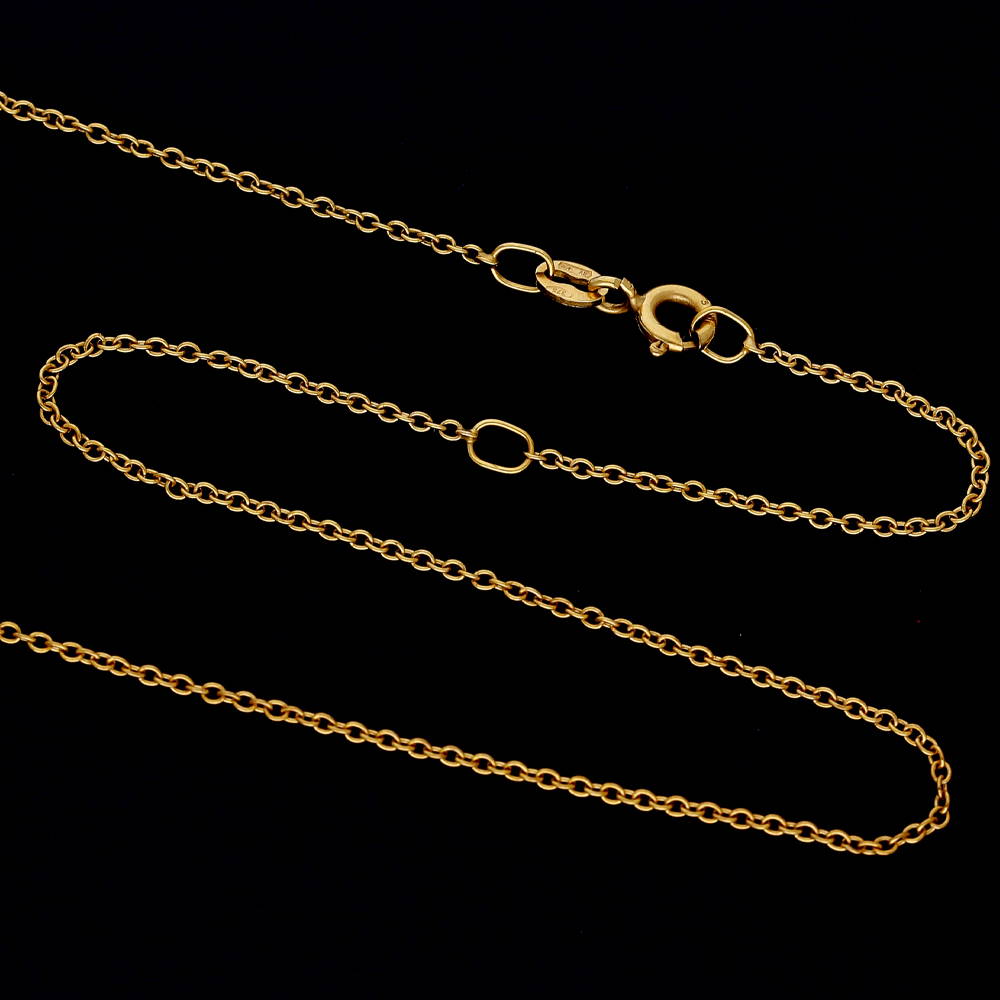 Now the pendant could safely be worn, Lisa wanted to know a bit more about it. The team at Gold Arts Brighton are either currently studying or are already highly qualified to assess and value jewellery.
Valuations for insurance are an important part of our work as jewellers. Jewellery always increases in value, and if you have to make an insurance claim, proving ownership and worth to an insurance company can be tedious as well as complicated, especially for inherited jewellery as you probably do not have receipts. Gold Arts offers valuations from £100, although our initial advice is always free.
It is worth remembering that an up-to-date insurance valuation can help in the case of repairs, as well as loss and by using a registered valuer you are assured of an accurate valuation.
Martin Getting (our resident expert) and Registered Valuer MIRV No:83298, JVA No:20118 also took a look at the pendant, and upon inspection concluded that it was a Garnet it the centre.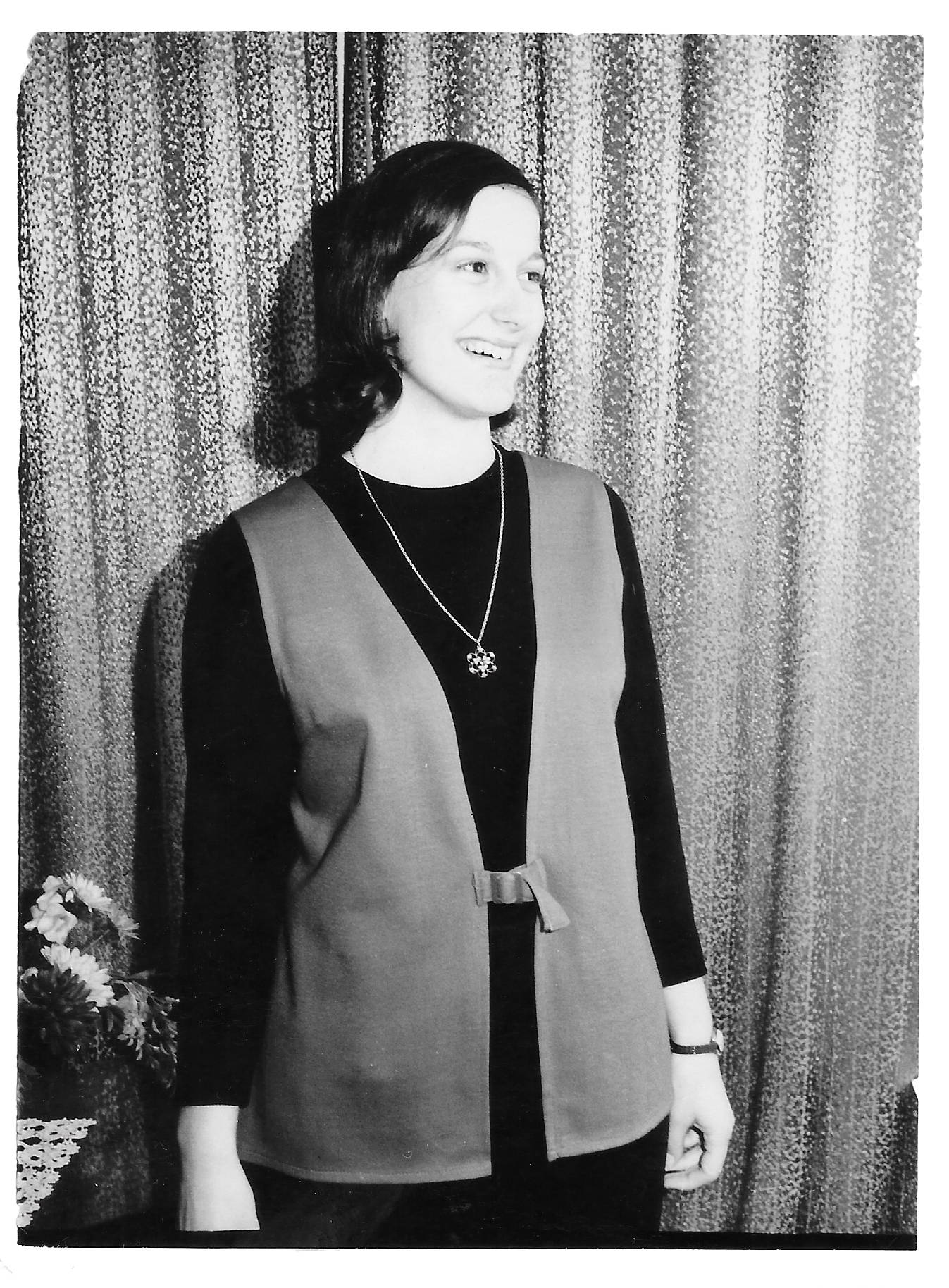 Pauline, Lisa's Mum photographed in 1968 wearing the pendant.
"I was really surprised to find that out that it was a Garnet, we had always believed it was a ruby! Garnet is my birthstone and as Mum gave it to me on my birthday in January, it makes it even more special."
Learning About Antique Jewellery
Martin could tell from the design that the pendant would have been made in the Edwardian period, probably around 1910-1920. The designs typical of the Edwardian period are less elaborate than Victorian jewellery, more delicate, often with sinuous curves and floral motifs, which take inspiration form the Arts & Crafts movement and Art Nouveau.  
When Lisa brought in the photographs, the earliest one clearly shows the pendant worn with the formal attire and pose of this elegant Edwardian lady. Ada, Lisa's Great-Grandmother is 25 years old in the photo and on the back was written "Ada 1917". Another photograph shows Ada still with the pendant, in 1937 posing with her daughter. However by the time we get to 1943, the pendant has been passed onto her daughter Ethel as it can be seen in the wedding photo.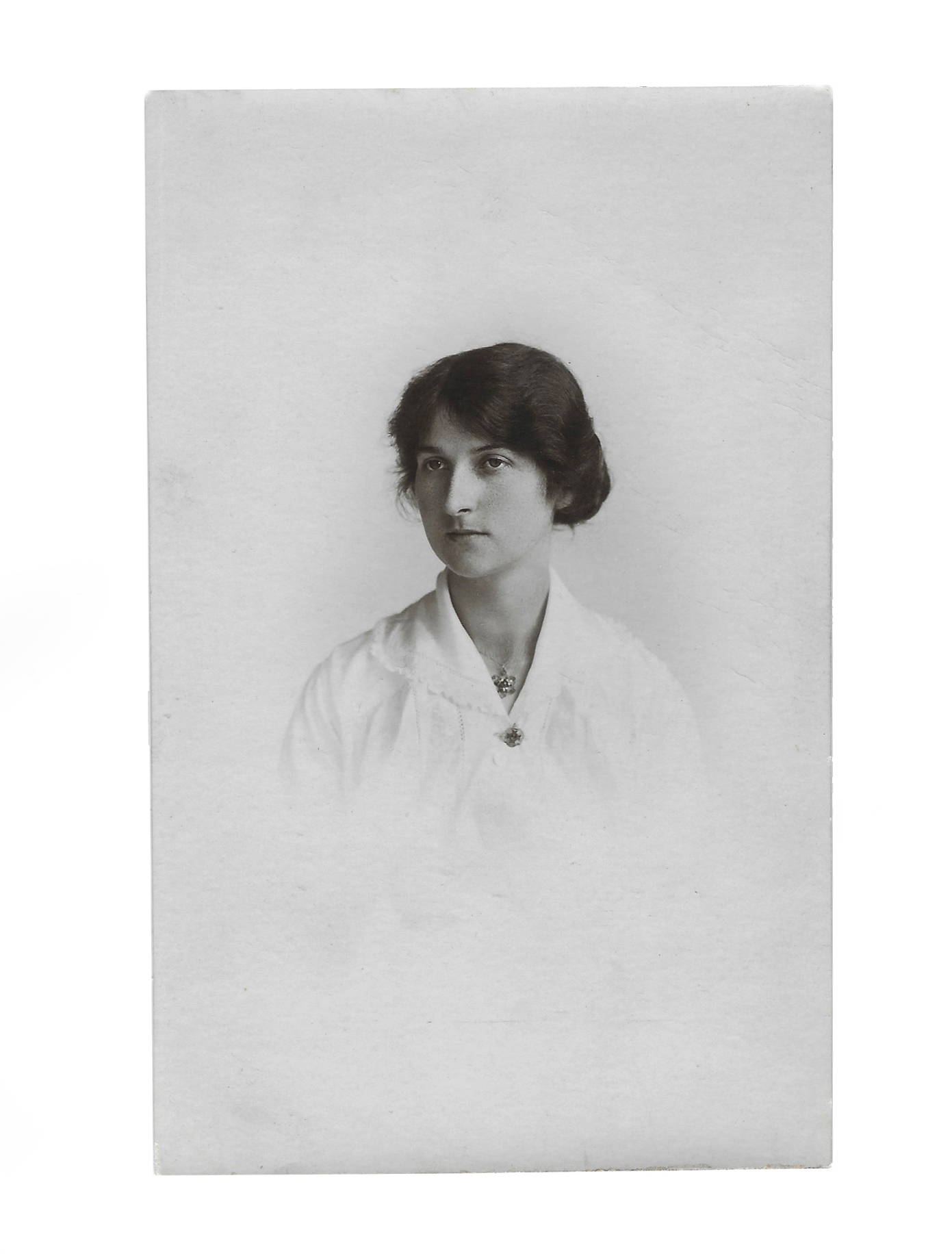 Ada photographed in 1917 age 25.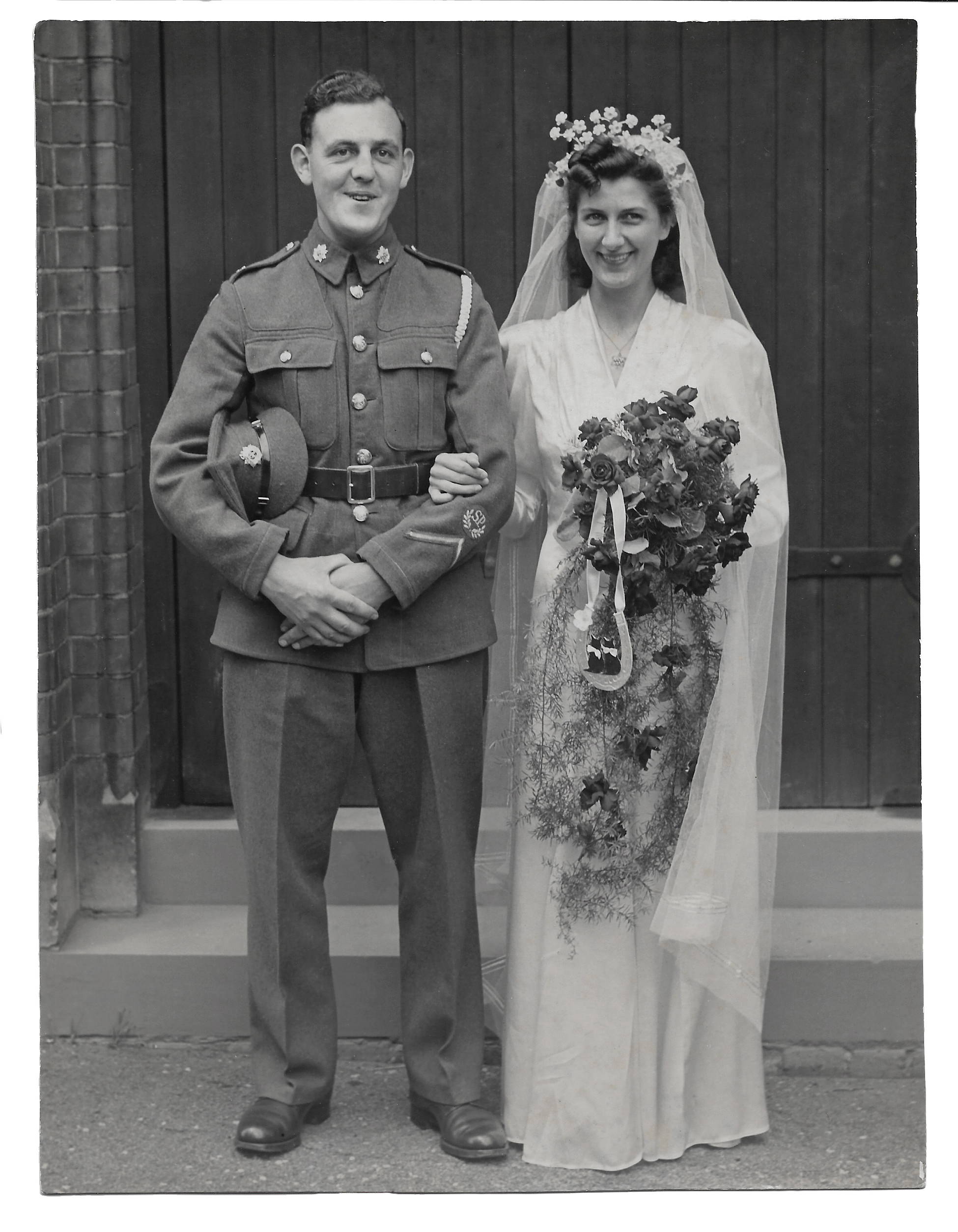 "My favourite photograph is of Grandma's wedding day. She looks so happy and the pendant must have been special as she is wearing it. We are going to look back through other photographs to see if it was gifted or was perhaps her 'something borrowed'?
Finding out more about the pendant has sparked many questions and conversions with my Mum. We are both trying to find out more about Ada my Great-grandmother, who lived to a rife old age and my Mum can remember her living with her. I obviously never met her, but I do remember visiting the house, which brought back many happy memories"
Caring for Antique Jewellery
Cleaning antique items is something best left to professionals, but it is equally important for customers to let us know what they are hoping for before we begin work. Gold can be polished to a high shine so it looks brand new, however this is not always what you want with an antique piece that has developed a patina.
For Lisa's pendant, our goldsmith used an ultrasonic machine and the steam cleaner. The first bathed the pendant in a cleaning solution and vibrated any dust and dirt out from the delicate flower details. The steam cleaner washed away the residue and brought the gemstone up to a beautiful shine and the gold looked clean and bright, but retained its vintage look and gorgeous rosy gold colour.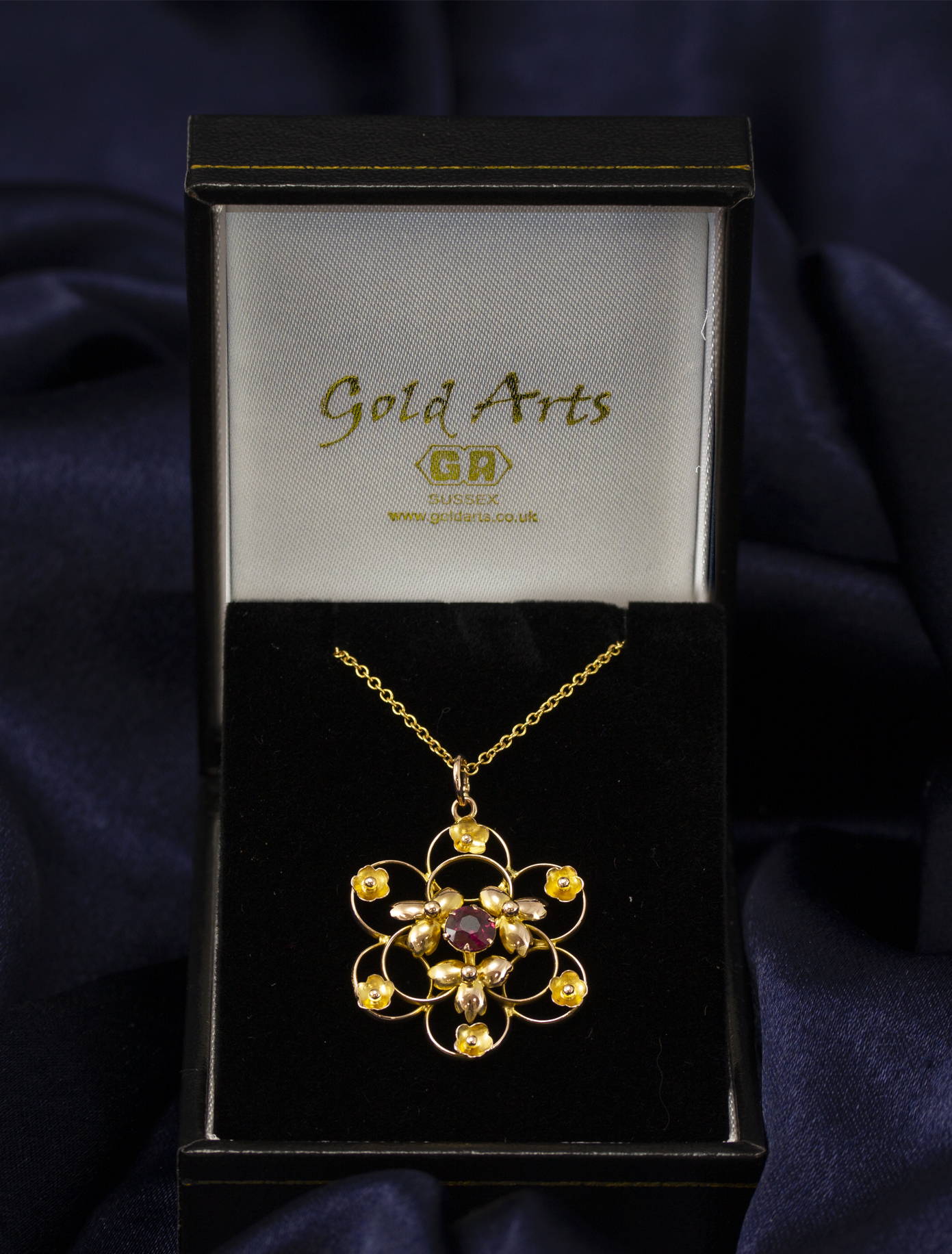 Our prices for full cleaning and polishing start at £20 and can produce amazing results. Lisa's wedding and engagement rings are made of white gold, which over time can dull in appearance as the rhodium wears off. As she had promised to bring in her family photos to show us, she decided to leave her rings with our workshop for a full clean, polish and Rhodium Plate.
This in-house service restores the jewellery to its original colour and shine, so it looks like new, and it one of our services that always produces a "wow!" when customers see the results.
It is also important to have your jewellery checked by a qualified jeweller every now and then. A diamond ring with a missing claw spotted early and re-tipped is better than losing your diamond from an engagement ring! Find out more about our workshop services.
Family History and Mother's Day Memories
The pendant will start a new chapter in its history when it is gifted to Maisie, Lisa's 2-year-old daughter.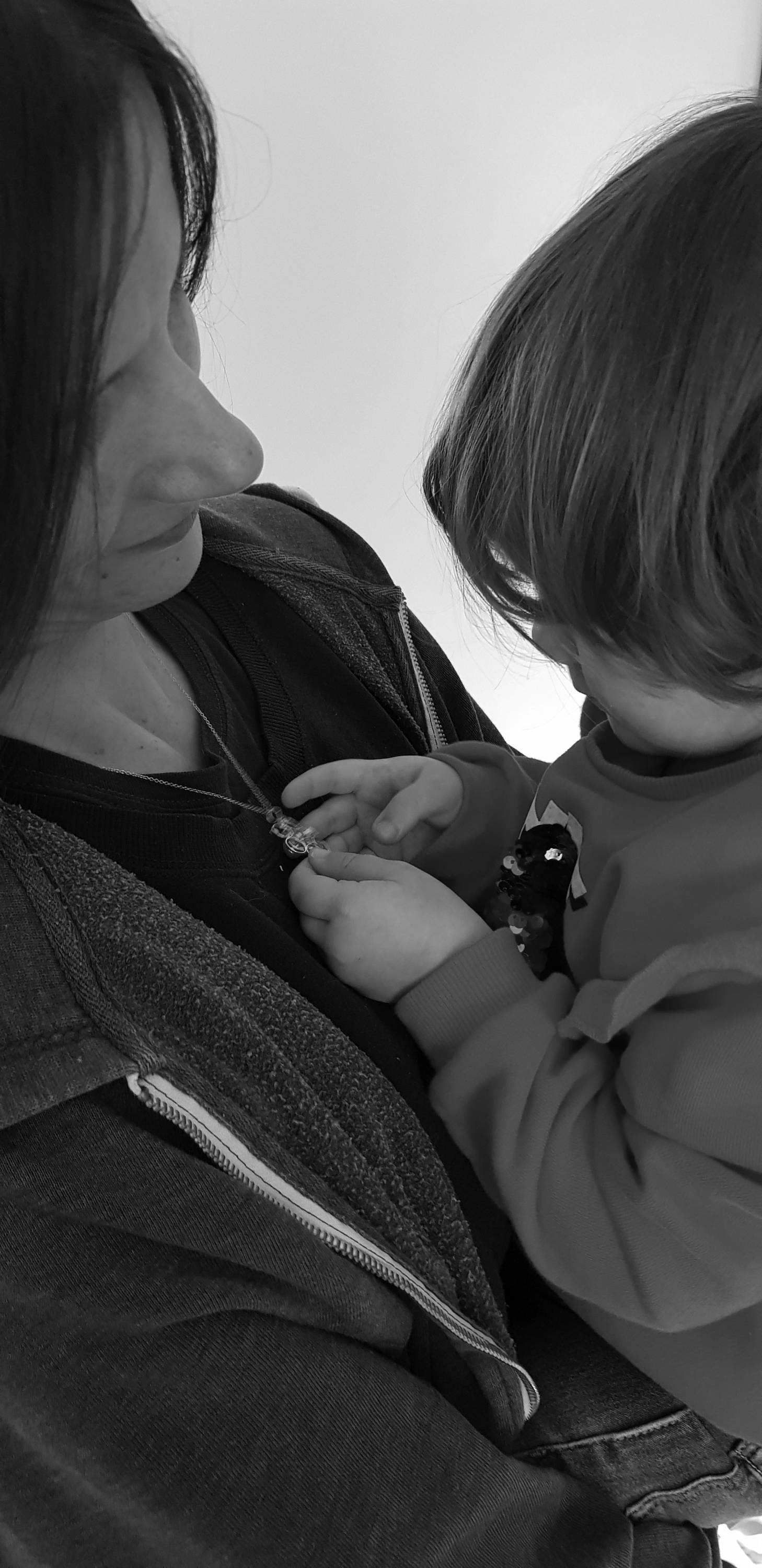 "At the moment Maisie is very interested in the sparkly gem, and even my 6-year-old son has been asking about gemstones and where they come from, which makes a change from dinosaurs!
The whole experience from receiving the pendant to learning about how its history is entwined with the women of my family has been such as positive experience. I wouldn't hesitate to recommend Gold Arts, I am so happy with my new gold chain, and look forward to wearing my pendant."
— Lisa 2022
Sharing family history through the objects we cherish, opens dialogue and keeps memories alive. Jewellery by its very nature is designed to last and embody our sentiments and commemorate significant events in our lives. Whether it's a wedding ring or a pendant handing down from Mother to daughter, jewellery is always more than its component parts. This Mother's day, rather than simply sending flowers or a card, make that phone call or visit her, talk with your female relatives whether that's your Mother, daughter or auntie. Talking about the past, and sharing memories is the most valuable gift you can give, and little mementoes cared for, such as jewellery are something to act as a reminder of special relationships.
If you would like Gold Arts to help reimagine a piece of your heritage jewellery, our creative team can always help. With the wedding season fast approaching, your Mothers or Grandmothers pearls can be restrung or re-designed into a modern style. We can repair broken jewellery so it can be worn again and restore the beauty. Our jewellery shops in Brighton, Chichester and Eastbourne all have goldsmiths workshops, offering professional repairs on the premises, so you know your jewellery is safe with us.
Gold Arts is grateful to Lisa and her family for sharing her story and trusting us to be her jeweller. We are always here to offer friendly free advice on caring for your most treasured jewellery, offering repairs, valuations and expert knowledge.
---