Reasons to Buy Antique and Vintage Rings
The huge rise in the popularity of pre-loved goods has taken retail by storm, and Antique and Vintage jewellery is no exception. Whether you are looking to recapture the spirit of a past era, have an appreciation for hand craftmanship or simply looking for a bargain – here are our top reasons for buying Vintage and Antique Rings.
Antique and vintage jewellery is becoming increasingly popular but just in case you didn't already know, here are a few reasons to purchase antique rings online and in store.
Reason 1: Unique and Luxurious
Antique rings are usually totally unique and boast completely different designs from one ring to the next. As most antique rings have been hand crafted they also usually encompass extra unique unexpected details such as softer cut gemstones (such as an old cut or fancy cut) and elaborate engraving which can range in style from Edwardian to Art Deco. Purchasing an antique ring means you can choose something totally unique to you with the added touch of vintage glamour and sparkle.
By purchasing an antique ring you are recycling a beautiful piece of jewellery and gemstone. Whilst the buying and selling of diamonds is indeed an ethically regulated trade, there is no doubt that buying a ring which has been in circulation for this long is the most environmentally ethical way to purchase jewellery. Purchasing antique jewellery allows you to both support smaller local businesses and to be not only a consumer but an environmental conserver in the world of jewellery.
Reason 3: Good Value and an Investment
Antique rings can be a better value for money purchase. Prices for antique jewellery can be lower than new jewellery and as every item is unique the resale opportunity is excellent as its value won't decrease in time and if somebody falls in love with your ring they are unlikely to be able to purchase the same thing elsewhere. Many antique pieces will increase in value as time goes by.
Whilst today it is most common for rings, particularly engagement or wedding rings to feature diamonds, antique rings often used other coloured gemstones in their designs. Many antique rings will boast sparkling and colourful emeralds, sapphires, rubies and other coloured stones as the main feature of the ring. Diamonds are often included but in antique jewellery they do not always take centre stage, so if are looking for a beautiful and luxurious ring with a coloured gemstone then consider antique!
Reason 4: History and Meaning  
Antique and vintage jewellery, unlike new pieces comes with greater history and meaning. Anything from the way the stone is cut to the metal the ring is crafted from or the style and arrangement can tell you about the history and story of that ring. There is also the added intrigue of mystery, as these items of jewellery have been in circulation for so long they are bound to be wrapped up in stories and tales of by gone eras, some we may know and some we may not.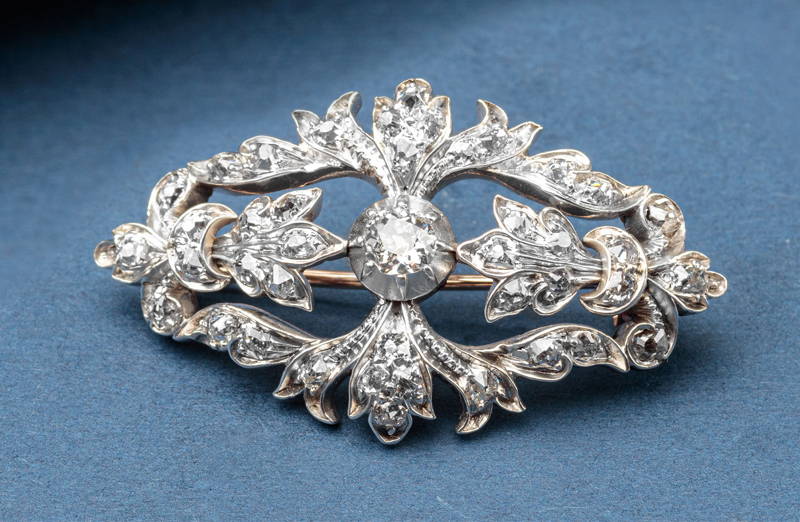 What's the Difference between Vintage and Antique?
Its generally considered that for an item to be 'antique' it must be at least 100 years old whilst the term 'vintage' refers to pieces which are at least 20 years old. Within antique or vintage jewellery there are different eras which reflect the different times and styles of antique jewellery.
Sometimes we refer to the items within their historical era, such as 'Victorian 1837-1901' or 'Edwardian 1901-1920'. Jewellery that has been influenced by the artistic movements of the era may be described by their design, e.g Art Nouveau 1890-1910 or Arts Deco 1920-1930's, although you will find elements from these periods in later designs and modern reproductions.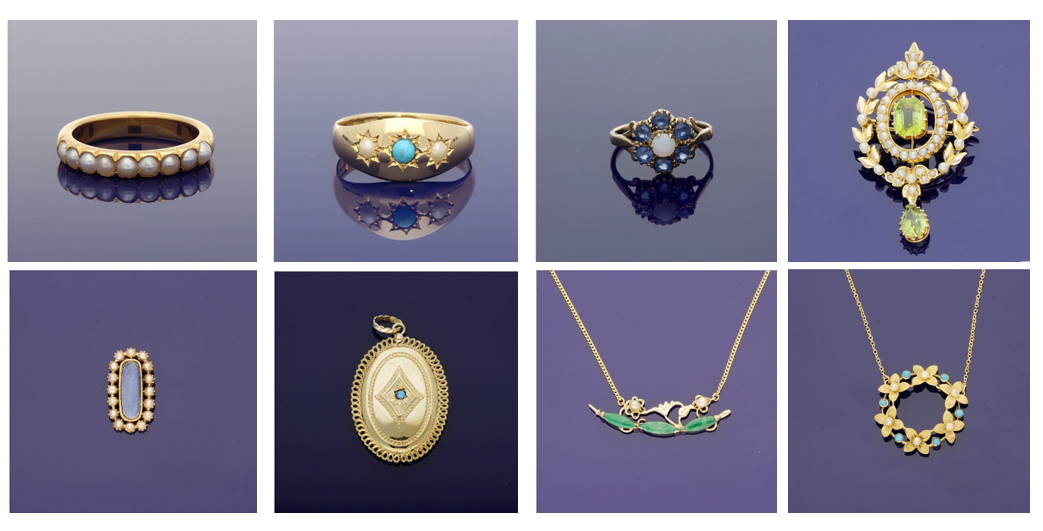 Restore, Renew or Redesign
Some antique jewellery, is delicate and has been well loved, which may mean that it is not suitable for everyday wear. Which is a problem if you wanted to wear it everyday as your engagement ring. But don't let this put you off, our talented goldsmiths are full of ideas, on how we can renovate antique jewellery to make it perfect for you. So whether you have purchased an pre-owned item or have an heirloom hand-me-down, we offer a full spectrum of services from Ring Resizing, replacement shank, claw re-tipping, gemstone replacement or a complete redesign using antique components.
The creation of something that is completely unique to you is an affordable reality at Gold Arts of Brighton, Chichester and Eastbourne. You can discuss your ideas and be part of the design making process, selecting your choice of metal and choosing from a handpicked selection of gemstones.
Find out more about our in house design service and goldsmith's workshop where we design and create unique jewellery for you.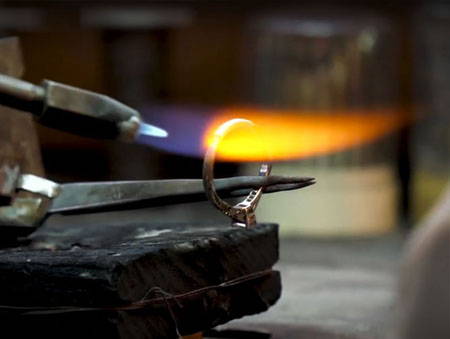 Blog: Pre-Owned Jewellery - A Must Have Accessory

It's official antique, vintage, retro, pre-owned jewellery is in vogue right now in a big way. From brooches for men to desirable vintage collectable watches - see what pre-owned can offer you...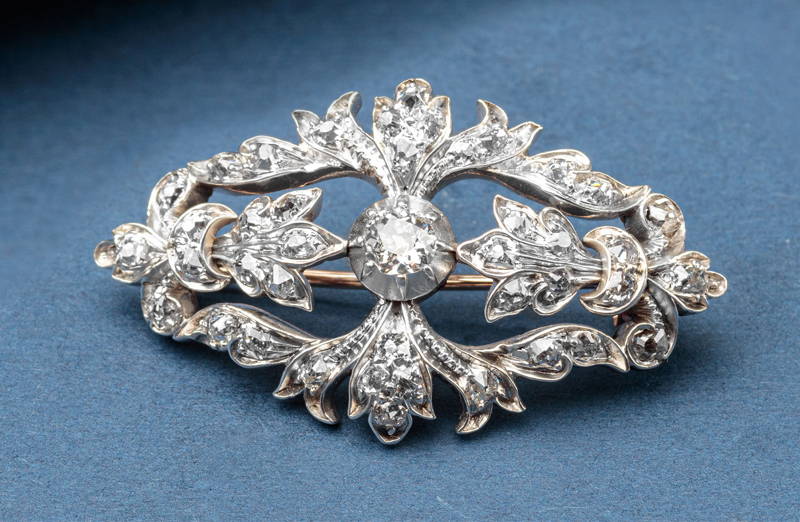 ---