A Short Introduction to Cluster Rings
Cluster rings come in all shapes and sizes: we love the dainty daisy shape; dramatic cocktail ring; sublime geometric art deco designs or the ultra modern halo. The one thing they all have in common is an abundance of sparkling gemstones all 'clustered' together. Let's take a quick look at some of the most popular styles...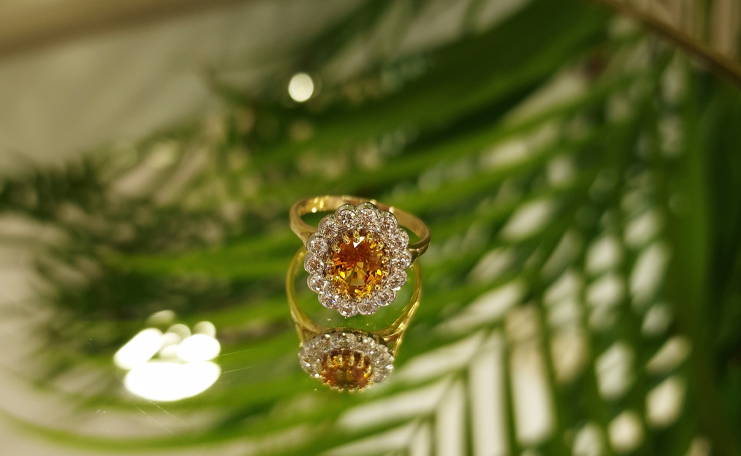 Antique and Vintage Cluster Rings
Cluster rings are more popular now than ever, but they actually date back to the Georgian era. The classic cluster is a round or oval shaped ring with a central gem surrounded by a halo of gemstones, but term 'cluster ring' now-a-days covers a variety of different styles from different periods of history.
Georgian clusters are heavier in design; the settings are thick and larger than those from other eras. Victorian cluster rings on the other hand are more delicate and ornate in their design. The Art Deco period saw cluster ring styles encompass geometrical shapes and clean lines, usually crafted from platinum.
The Cluster Cocktail Rings
The fashion for cocktail rings emerged in 1920's prohibition America, where alcohol was banned and consequent illegal cocktail parties were frequently held.
At these parties the dapper women of the 1920's showed off their glamorous style, shorter hair, plunging necklines and Art Deco jewellery.
The Cluster Ring, with a large, coloured gemstone in the centre surrounded by glittering diamonds was the perfect style of ring to show off while sipping a whisky sour. And so, from cocktail parties came the term 'cocktail ring'.
Read More about the Dapper Flapper and the History of Cocktail Rings...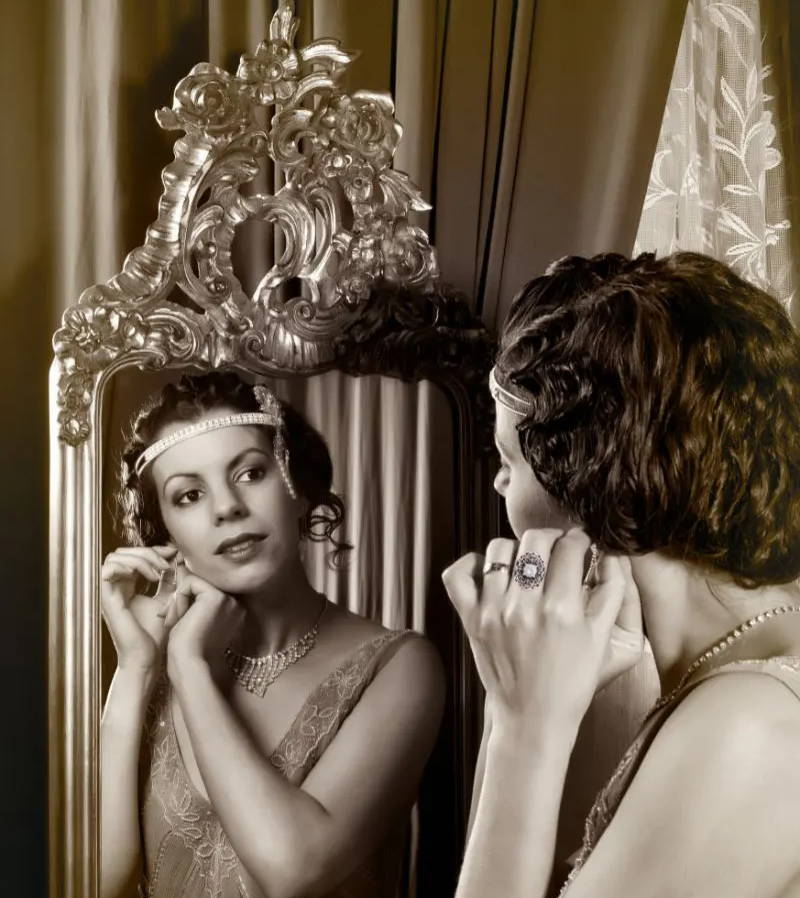 The Most Famous Cluster Ring
In recent times the cluster ring has made a major comeback ever since Prince William gave Kate Middleton (now The Duchess of Cambridge) his mother's sapphire and diamond cluster ring for their engagement. Not only has this made many a lady swoon for a cluster ring, but has also brought Sapphire Rings firmly back as a favourite.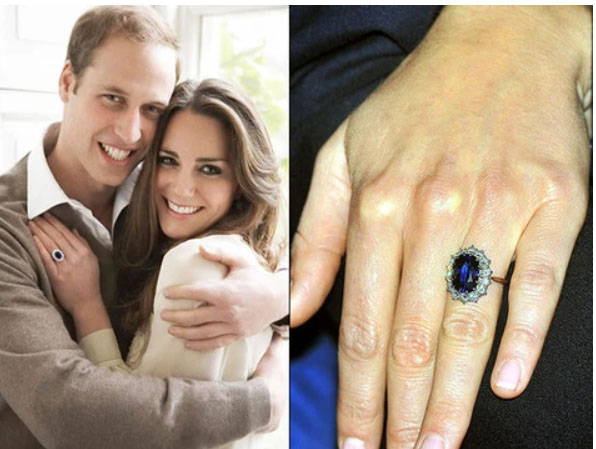 It has always been popular to couple coloured stones alongside diamonds in cluster ring designs, as the added diamonds enhance the coloured stone. However, it is also now fashionable for cluster rings to be made entirely from diamonds.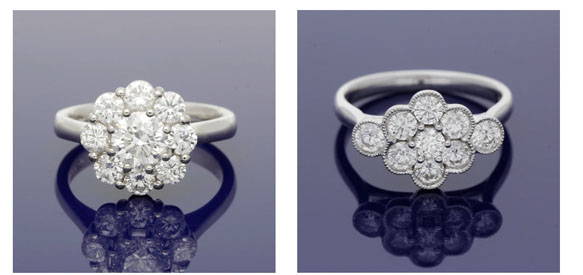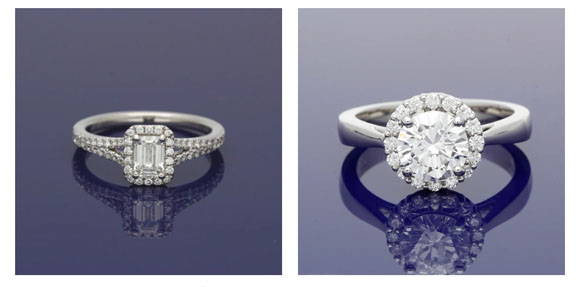 The modern Halo ring is dainty version of the larger traditional round cluster rings. In contemporary designs, tiny twinkling diamonds are neatly grain-set for a perfect circular 'halo' around the central diamond.
Fancy cut diamonds, such as emerald cut or marquise also look gorgeous with a matching shaped halo encircling them to enhance their shape.
Blog: The Dazzling, Dapper Flapper and the History of the Cocktail Ring

Have you ever wondered why the large colourful dazzling statement rings that instantly grab your attention are called 'cocktail rings?' This blog takes a quick look at the very glamourous history of these glamourous women and their sparkling rings...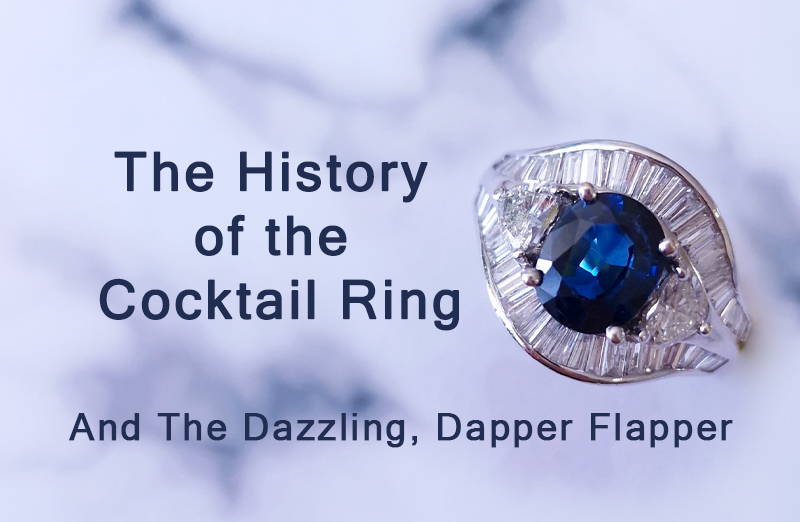 ---