Rolex nicknames in daily life
We often hear of watches with names that shouldn't belong to them, often because of the colour combinations referring to something from our everyday life.

One of the most popular brands of watches associated with pop-culture nicknames is Rolex – some think it's to increase the popularity and appeal of the model, others say it is to quickly associate the model with the watch one's talking about.

Rolex and comic-books, cartoons and fizzy drinks.
I know, right? Completely different worlds.
Rolex GMT master 'BATMAN' 116710BLNR
The link to DC's Batman is its black and blue costume. This Rolex GMT Master is a favourite among collectors around the world. We often have a few in stock, please contact us if you are interested, or visit us at any of our branches in Brighton, Chichester, or Eastbourne, as well as check our online shop.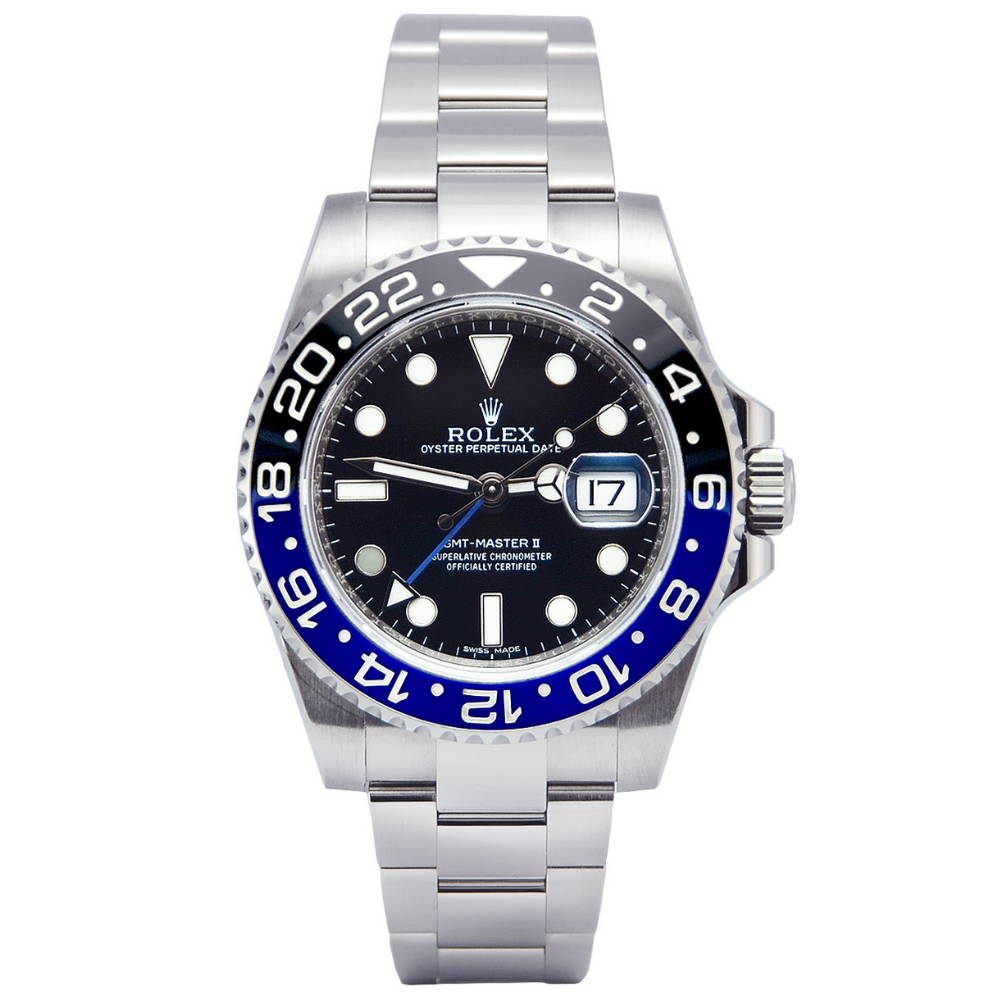 Rolex GMT master 'BATGIRL' 126710BLNR
Once it was released, people started calling it The Batgirl because of its thinner and more curved lugs, and the dressier overall aesthetic.
Rolex Submariner 'HULK' 116600LV
From DC Comics to Marvel Universe – another popular Submariner is the famous HULK, featuring a green dial and ceramic bezel.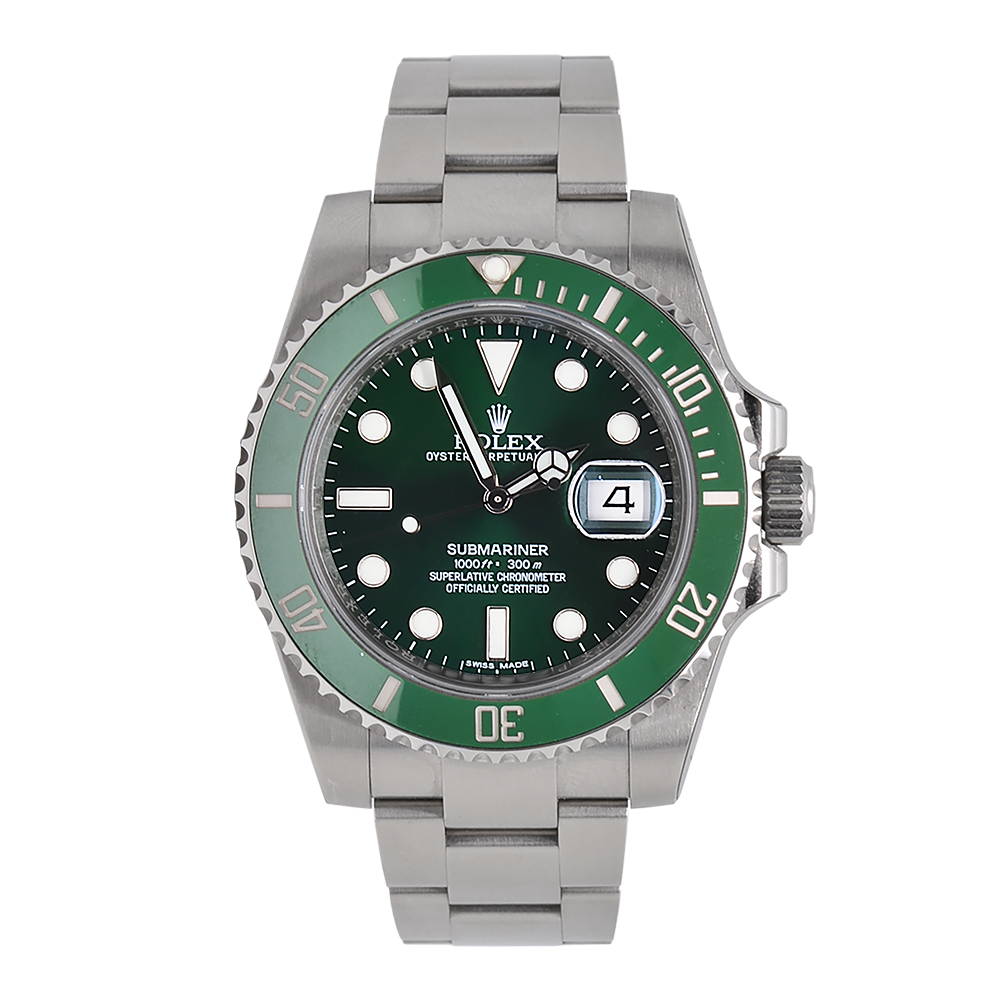 Rolex Submariner 'SMURF' 116619LB
One of the least seen on the wrist of fans, the Rolex Submariner SMURF stands out with its blue ceramic dial and bezel.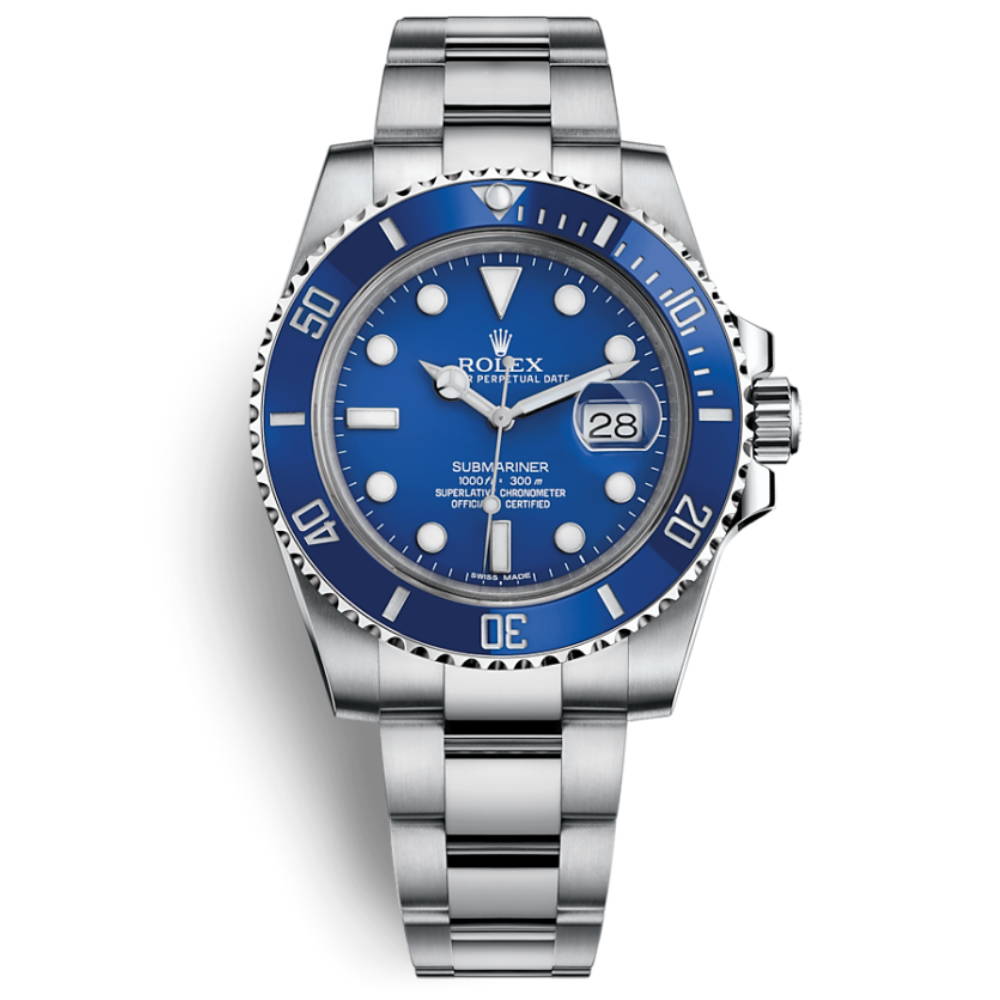 Rolex GMT Master 2 'COKE' 16710
Probably the least popular in the GMT range, but with a very popular chromatic resemblace to the drinks giant Cola Cola, Rolex Coke.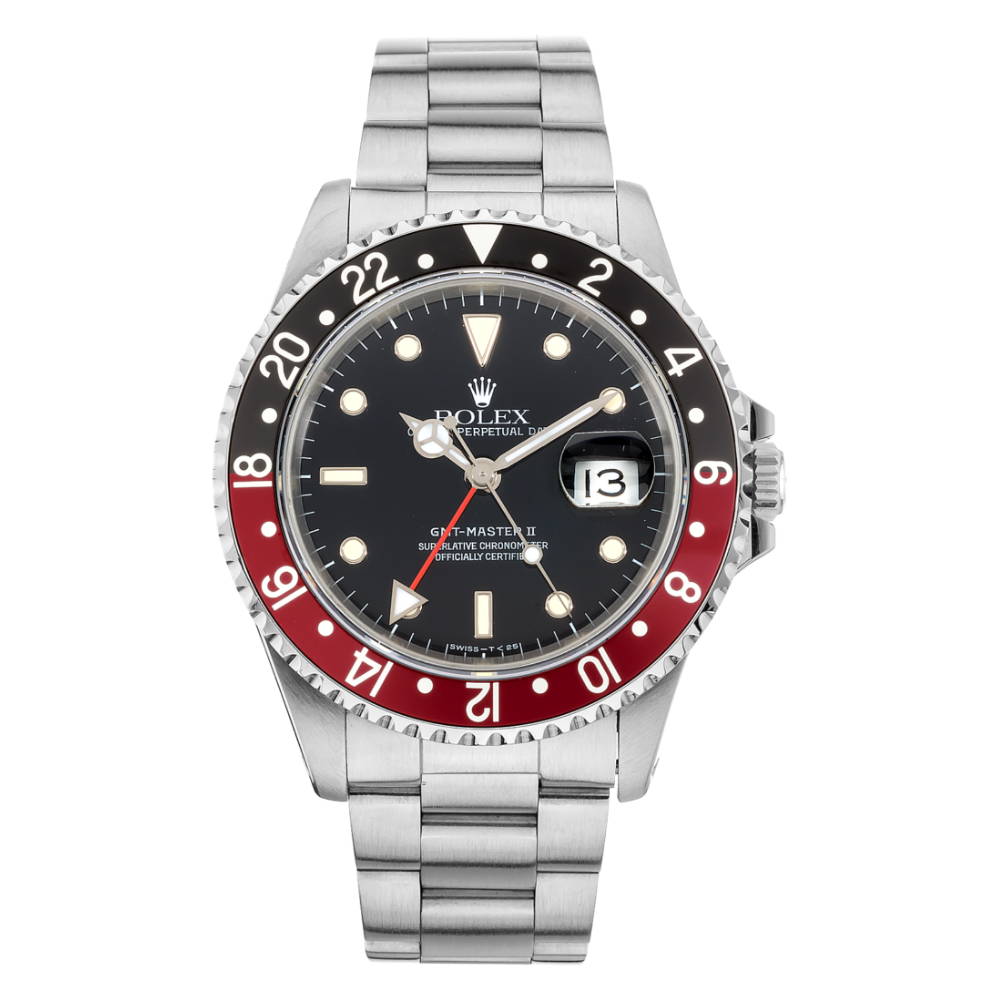 Rolex GMT master 2 'PEPSI' 126710BLRO
The most famous, probably the first one that got a nickname is the Rolex Pepsi. The red and blue bezel is very similar to the American giant drinks company.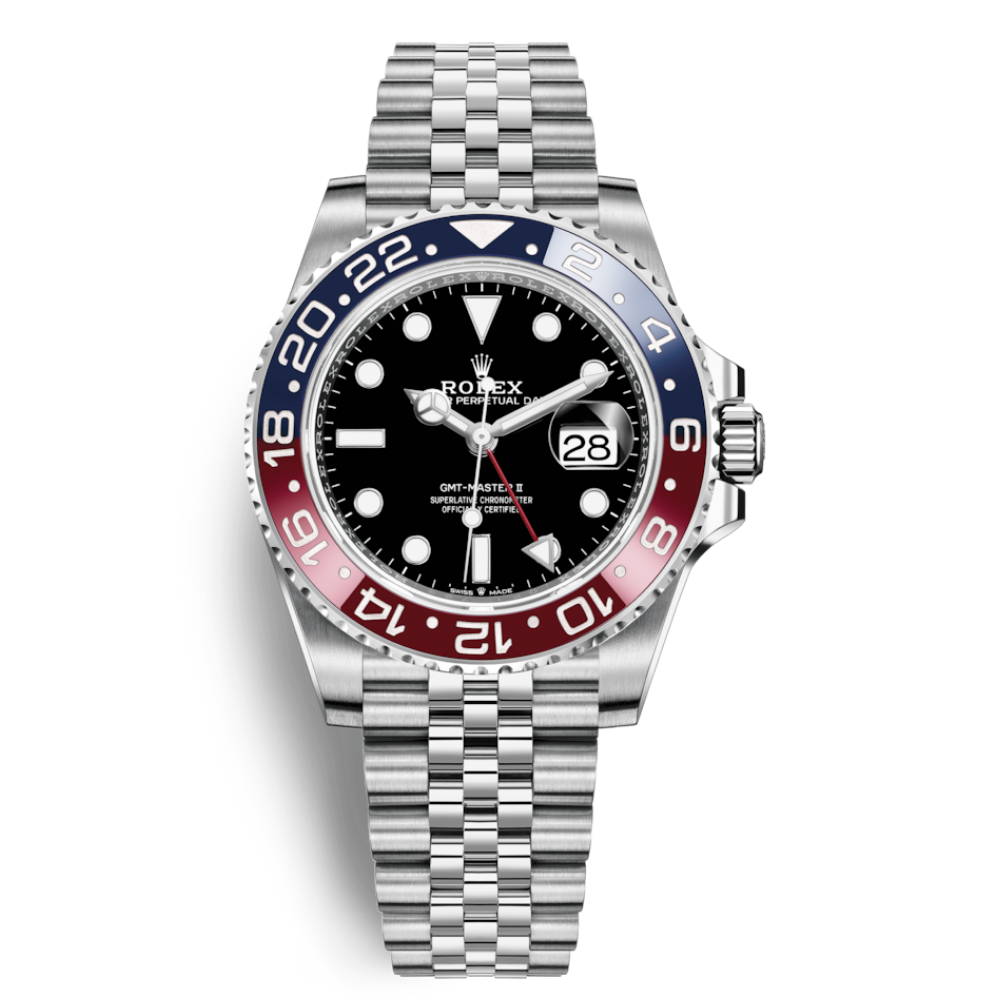 Rolex GMT master 2 'Rootbeer/Tiger Eye' 126711CHNR
A very appearling chromatic composition, the brown tone is similar to the precious stone Tiger Eye, and also recalls the color of rootbeer.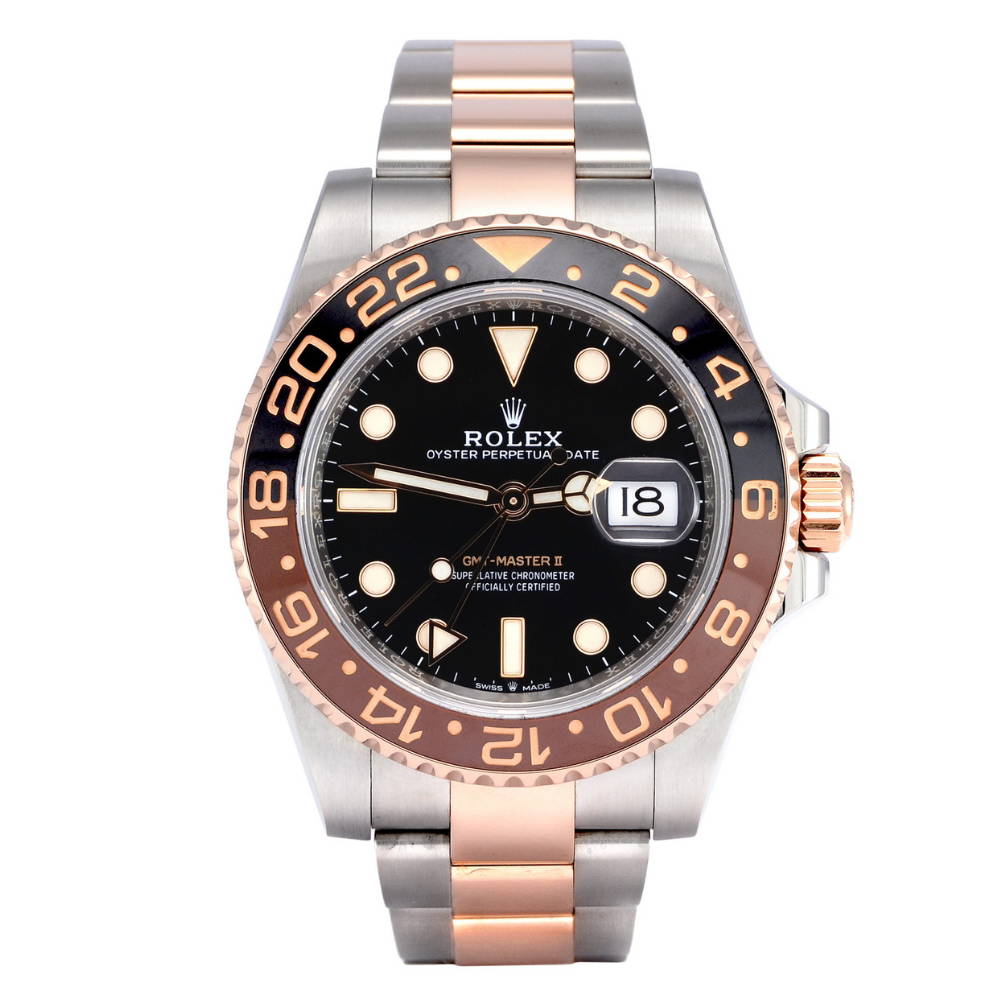 Rolex Submariner 'Kermit' 16610LV
Kermit the frog was also picked to describe a Rolex watch - yes, you guessed right. It is green.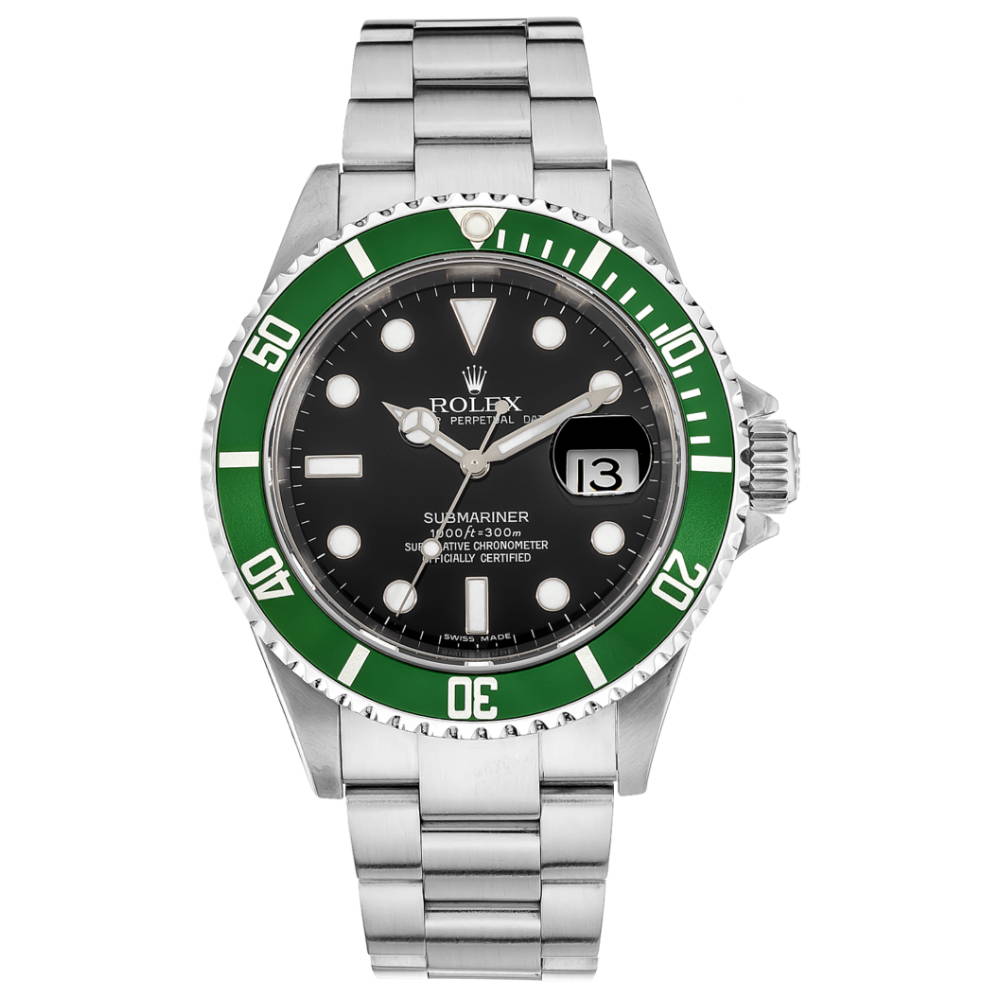 ---
---