Link of London - Why we still love Links of London Jewellery
This blog is a little nostalgic, reminiscing about our favourite Links of London jewellery and understanding how it became one the of the best loved jewellery brands.
Links of London was a triumph of British jewellery design that reignited the charm industry and introduced high quality designer silver jewellery to a new audience. Their quirky light-hearted designs and iconic collections made a huge impact when they exploded onto the jewellery market.
Gold Arts and Links of London
Jewellery designer Annoushka Ducas and her husband John Ayton launched Links of London in 1990 after the success of a cufflinks range commissioned by Harvey Nichols. As the brand expanded the range was offered to high-end independent jewellers to sell in their stores across the UK.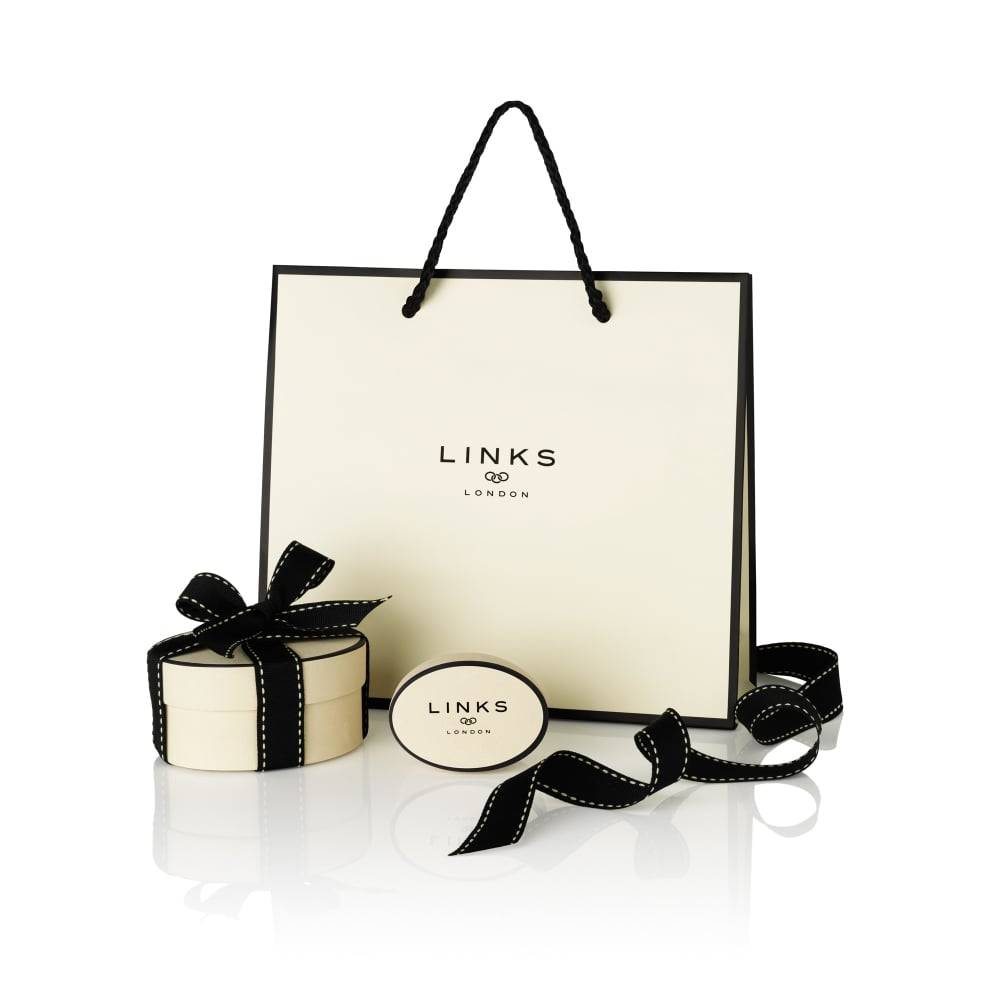 I was lucky enough be manager of one of the stored that sold Links of London, when it first started taking off. This would have been back in the early noughties and at that time, internet shopping wasn't like it is today, with most jewellery purchased in-store, and non-branded silver charms were retailing for £5 or less.
I'll admit I had slight hesitation at the Links RRP of £35-£40 for a silver charm, but the excitement at the fun designs, luxury gift boxes, bags and ribbon, and eye-catching display material quickly won me over. Within hours of the jewellery going in our window it started selling like hot cakes (or rather cupcake charms!)
L. Sadler
Its no surprise to say that the most iconic design by Links of London is The Sweetie Bracelet.
Fun, tactile, easy to wear, easy to personalise with charms – it ticked every box. The iconic bracelet was made from silver rings strung on elastic (yes like the actual sweets we wore and ate as a child!). Charms could be added via a split ring, like a keyring loop so you didn't need to have them soldered on like a traditional charm bracelet. We all fell in love with the sweetie bracelet, with the collection later including rings, necklaces, pendants, watches or simply using the sweetie link as a motif within other ranges.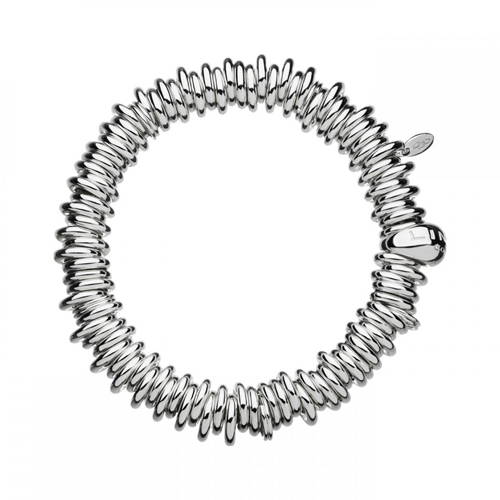 Quick Fact: Did you know that Gold Arts can restring your Sweetie bracelet and solder charms onto classic charms bracelets?
Colourful and fun, the friendship bracelet made from woven cotton onto silver bars, became the new must have item. With their advertising even included Cat Deeley modelling the bracelets. They were in every magazine with limited edition designs for charity events, Wimbledon, Olympics – from neon to pale pink, men's and children's, the Friendship bracelet collection was a huge success.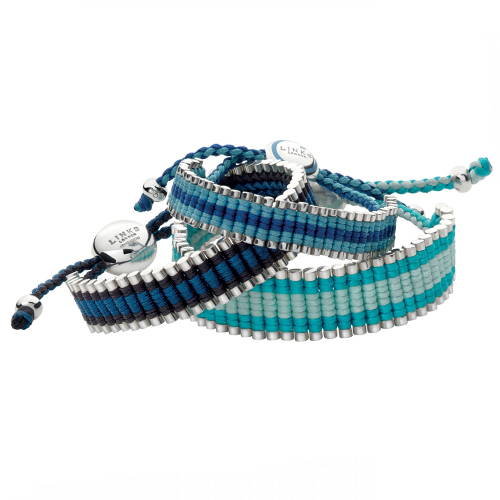 Charms – Colourful and quirky Links of London made some wonderful charms. Their use of bright enamels and gold-plated decorations, smooth and tactile there was always something for everyone. They could be soldered onto traditional charm bracelets, hooked onto a sweetie or worn as a pendant.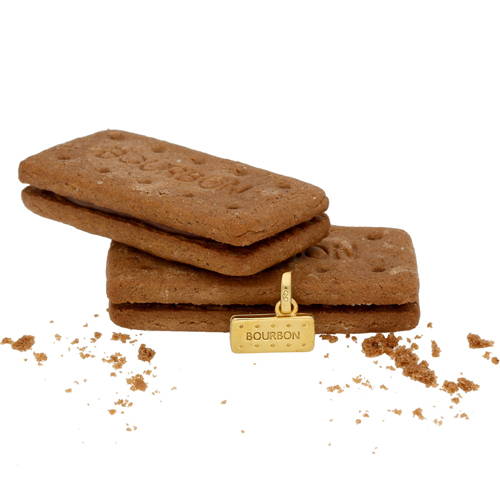 Remembering Some Favourite Links of London Charms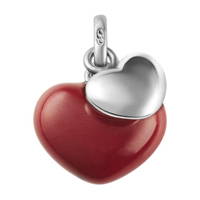 The best seller: Heart Charms, from red enamel to plain silver or their iconic thumbprint heart – everyone had at least one heart on their bracelet.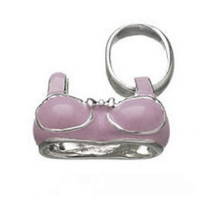 Best Name: The Booby Trap Bra – the little pink enamelled bra always made me giggle!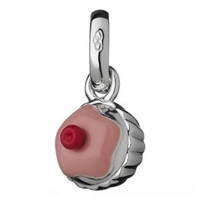 Feeding a Trend: The cute cupcake charm – everyone was talking about or baking cupcakes with the craze around gourmet cupcakes - also perfect for birthdays.
For Good Luck: The 4-leaf clover, horse shoe or my favourite the 'Lucky Knickers' – a big pair of frilly knickers!
Most Romantic: The Big Rock – a tiny engagement ring set with a little sparkly gem. A lovely gift from your fiance to remember a special moment.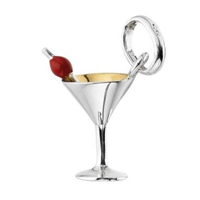 Something for Everyone: From cocktails to skiing,you could always find the right charm to buy.  
Links of London 2012 Olympics - Flying the Flag for Team GB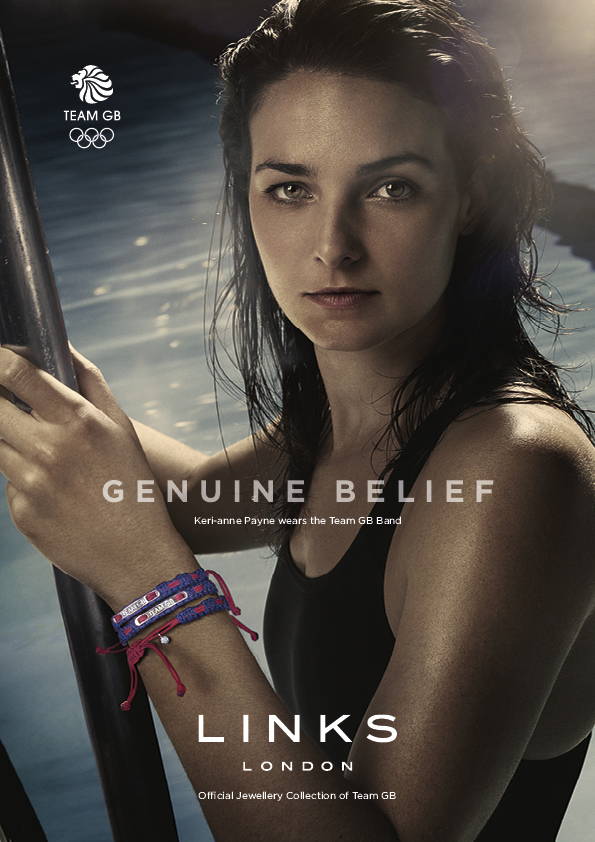 Links of London were proud of their British heritage. They were the official jewellers for Wimbledon, with tennis charms and Wimbledon colours in their exclusive ranges.
They were also official sponsors of the London 2012 Olympics and Paralympics, licenced to use the Olympics logos and exclusively sell sports themed jewellery which was instantly recognisable as Links of London.
Appealing to Women of All Generations
I think one reason for their success was that Links of London appealed to wide audience – their charms were perfect for an 18th Birthday or a 50th Birthday. Also you could afford to buy for a friend or treat yourself because you felt like it. They removed the 'big event' status of buying jewellery without the jewellery itself becoming any less special. They used the same manufacturing techniques for their silver jewellery as you would use in gold jewellery, so you could rely on the quality. The attention to detail in the designs made the jewellery comfortable and easy to wear and fashionable for day or evening attire.
End of An Era - The Closing Of Links of London
Sadly Links of London is no longer trading, going into administration in October 2019, and closing their doors early 2020. It was a sad blow to british design, and there are lots of factors which possibly led to its decline. I cannot attribute with certainty what caused the company to fold, but stiff competition from competitors such as Pandora and Thomas Sabo, failing to adapt to changes in consumers buying habits or bad financial management could be the reasons? What I find hard to believe is that the public fell out of love with Links of London, because since we released the very last of our stock onto the website, the demand has been enormous.
Last Chance To Buy Links Of London
The Final Links of London SALE
We have very limited stock left, so grab it while you can! A few of the charms are still available and some of the later collections of jewellery, which still captures the original ideas of luxury and elegance with a dash of quirky British humour.
Links of London Sale 30% Off
---
Our sale is nearly over - what is a good alternative to Links of London?
Look no further than Thomas Sabo. This German designer silver brand can fill the Links gap in our hearts. Thomas Sabo designs for men and women are unique, with their extensive range of quirky jewellery and adorable charms.
Their world-famous Charms Club, rocketed to fame in the UK a year or so after Links of London. Thomas Sabo marketing campaigns are always evocative or frivolous (my favourite was the VW hippy camper van but we're going back a few years now!) with celebrities including Rita Ora, Katy Perry and Georgia May Jagger modelling their jewellery.
Gold Arts has a HUGE selection of Thomas Sabo silver charms and jewellery all at discounted prices. The Gold Arts Thomas Sabo Sale includes discontinued items which are fast becoming collectors' pieces. With so much variation its easy to find a perfect gift.
The Links of London Legacy
Links of London may not be producing new jewellery, but they have left a legacy of love for quality designer silver jewellery that you can easily wear day or night, that communicates your personality or makes perfect reminders of special moments.
Thomas Sabo and Pandora are making fantastic silver jewellery. There are many upcoming brands that retain the quality of manufacture and design we so loved about Links of London.  
Introducing Our New Initials Collection


We are excited to add a new collection of super cute initial pendants.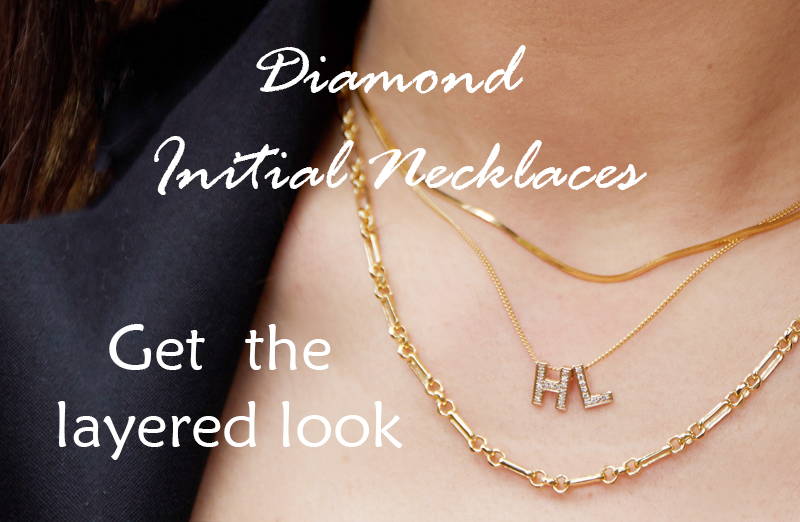 The dainty size letter pendants are in line with this years understated look. They are small enough to double-up and the variable length chain allows you to create a layered effect with your other favourite necklaces...
---